Arsenal fans slam Pierre-Emerick Aubameyang's performance against Wolves
Arsenal's 2-1 defeat to Wolves on Sunday was their third successive home defeat and their fifth loss overall in just 10 league games this season.
The result leaves the Gunners closer to the relegation zone than the top six in terms of league position, with Arsenal in 14th place and only above Crystal Palace on goal difference.
One unlikely figure on the receiving end of plenty of stick was talismanic Gabonese forward Pierre-Emerick Aubameyang. Usually so prolific, the striker was rather unimpressive against Wolves last night. He has now gone 630 league minutes without an open-play goal contribution and, without his usual ratio of goals and assists, the Gunners' firepower has slumped.
Check out the latest Arsenal transfer rumours on the GMS Live hub
The north London side were previously the beneficiary of Aubameyang's 22 league goals in fewer than 40 appearances last season – a formidable tally which left him as the club's highest scorer. Such numbers earned him a lucrative new contract with the Gunners in September.
The 31-year-old had a higher volume of shots overall (five in the match), but only one of those was on target.
Whether it is a consequence of tactics, confidence, underpeforming teammates or a combination of all three is hard to accurately determine. However, Aubameyang was not immune from criticism from some his own fans for his "really poor" display last night, with one even accusing him of having "no motivation":
There's no two ways about it, Aubameyang has been really poor this season.

— James. (@afcjxmes) November 29, 2020
Now that Aubameyang as played CF and failed also can you now see that Lacazette was never our problem

— Muiz (@AssnalOUT) November 30, 2020
@Aubameyang7 being captain, if you can't help the manager out and get everyone up for the next game you may as well go and take a few with you, play for your paycheck….

— LS (@SmartyOzGooner) November 30, 2020
Twitter: Is Aubameyang the worst captain arsenal has ever had? Talking about qualities of being the captain, not about his footballing skills (@afcRasmus)
Twitter: @ShanksArtist What on earth is happening with Auba? He is a very poor captain, no motivation on the pitch and no explanation. (@GunnerLoulou)
Twitter: Auba is mistiming finishes. Willian can't even beat a man when we know it's one of his biggest strengths. Nelson ca… https://t.co/JykQ0UGXVE (@LeExtraOdinaire)
Check out the latest Football Manager 2022 news, features, steam keys, wonderkids, release dates and everything we know on the GMS hub
Should Auba be dropped?
Yes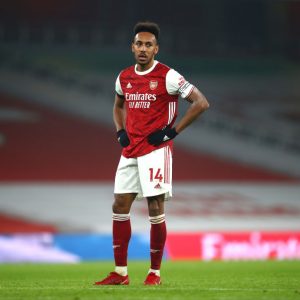 No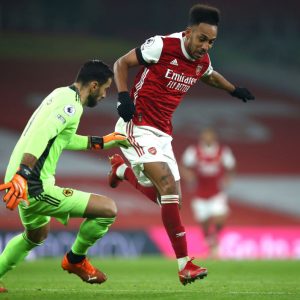 ---