Key Battles: Sheffield United v Arsenal
The second international break of the season is over, and as the Premier League gets up and running again, Arsenal travel to South Yorkshire to take on Sheffield United at Bramall Lane.
The Gunners have got off to a great start to the new season, and currently sit in third place, one point behind Champions Manchester City. On top of that, Arsenal are on an eight game unbeaten run in all competitions coming into this fixture.
Yet, this will be a difficult place to come to, and Bramall Lane will no doubt be a cacophony of Sheffield voices. This is the first time these two sides have met since September 2008, when Arsenal won 6-0 at home in the League Cup.
However, the Blades are a much different side since then, and under Chris Wilder, Sheffield United are playing with much more confidence and intensity.
On their return to the Premier League, Sheffield United have shown resilience, conceding only seven goals in their eight games, but only scoring seven in the process will be a sign of concern.
But, the Blades did show their potential in a 1-0 defeat to European Champions Liverpool, as their unique style of play can hurt teams, and they have the potential to pick up a big Premier League scalp.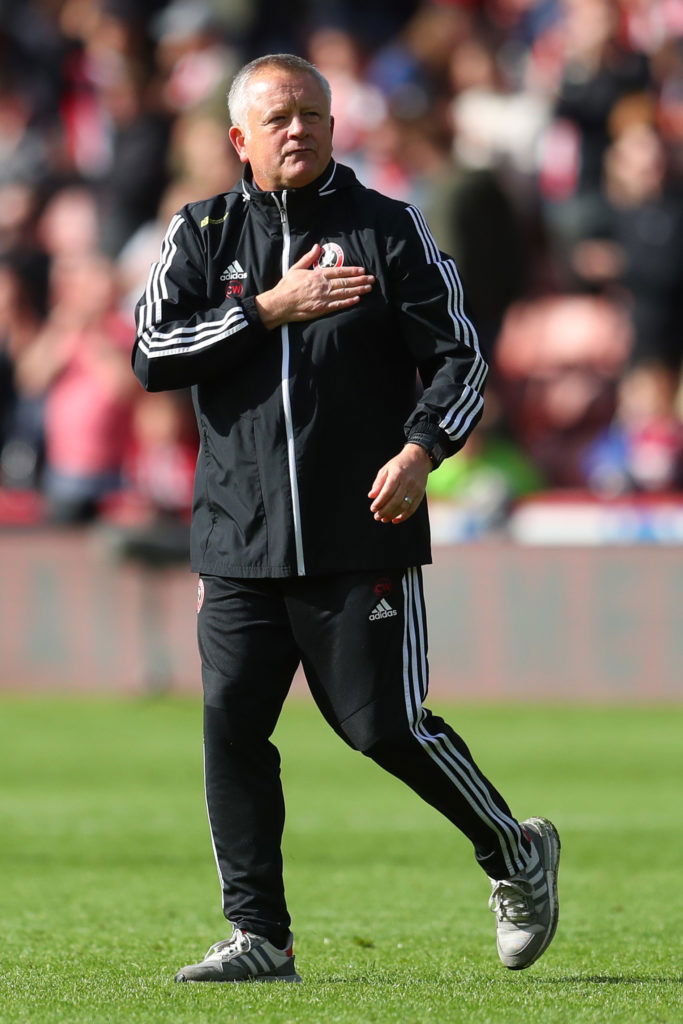 Chris Wilder v Unai Emery
Wilder has certainly made his mark on the Premier League with his attacking style of football, most notably his overlapping centre-backs, who overwhelm the space in the opposition's box and put serious pressure on the opposition's defence.
Wilder has earned praise for always sticking to this brand of football, regardless of what calibre of team he is playing against. Therefore, the visit of Arsenal will be no different, and Emery will have to be alert to this unique style.
Emery's brand of football is embedded in flair, as he likes to control the play with possession, and looks to pass his way into the net. Due to this silky style of play, Emery will have to be aware of the physicality that Wilder's side will bring, as the Blades will look to disrupt Arsenal's tempo and seek to exploit the lack of height and strength in the Arsenal midfield and defence.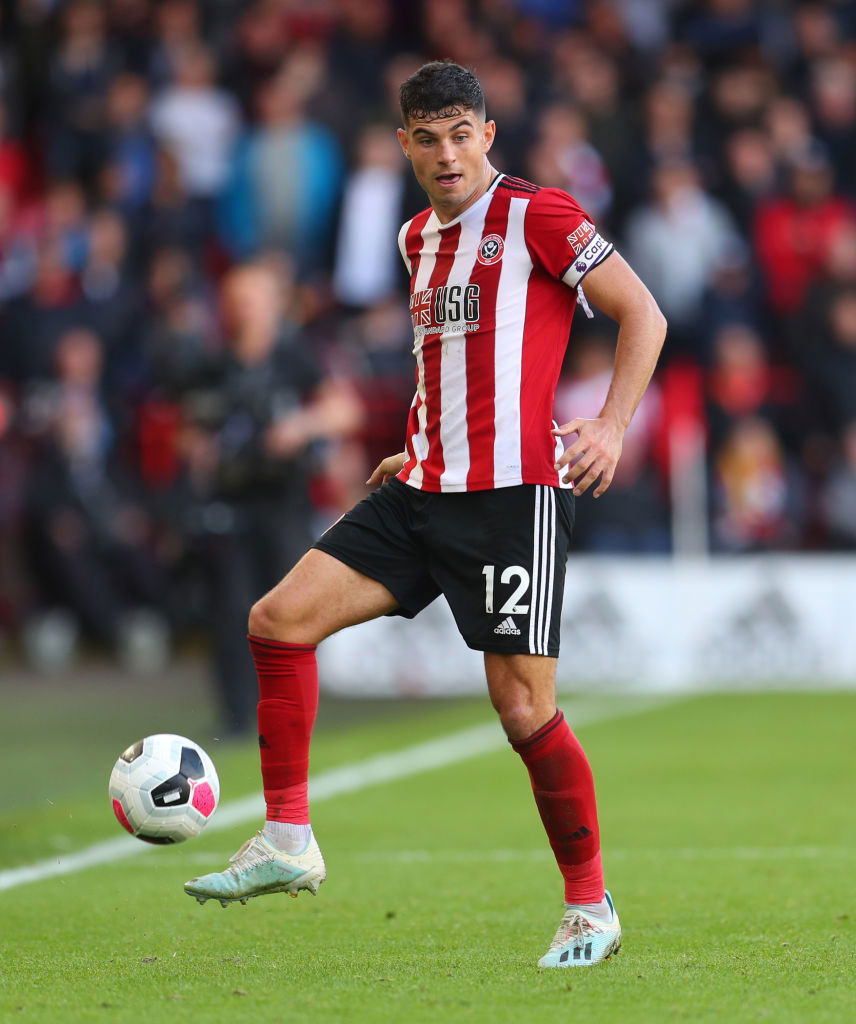 John Egan v Pierre-Emerick Aubameyang
The centre-back in the Blades' three at the back formation, Egan will have to keep a close eye on the talismanic striker Aubameyang. The Gabonese striker is the obvious threat going forward for this Arsenal side, and he has had a sensational scoring record to back that up.
Therefore Egan will have be tight to his man and not let him get in behind, as with his blistering pace, he can really hurt the opposition.
Also, due to the audacious tactic of overlapping centre-backs, Egan will have to be vigilant all game, as there will be lots of space for Aubameyang to exploit and for him to utilise his pace in. Also, Egan will need to make sure his defence is disciplined and alert to any threats before venturing forward. For Aubameyang, he can expect a very physical battle in this fixture, and will have to be prepared to dig in and be patient for his chances.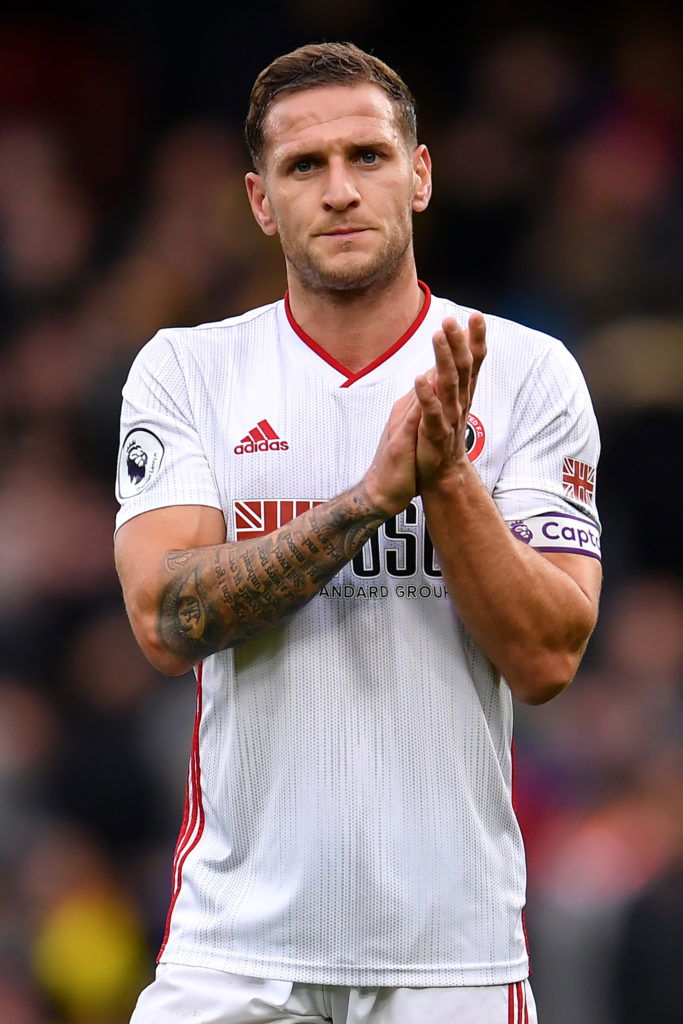 Billy Sharp v David Luiz
In his current spell, Sharp has been with Sheffield United since they were in League One, and has been all the way with the club as they made their return to the Premier League, scoring 96 goals in league football for his club in total.
Due to injuries to Sheffield United's strikers Oliver McBurnie and David McGoldrick, Sharp has a great opportunity to once again find the net for his side. A traditional striker, Sharp will be looking to be aggressive and energetic, as this Arsenal defence has looked weak this season.
David Luiz will need to be disciplined and keep his composure, as the game will be physical, as Sheffield United will look to get after Arsenal and press the ball constantly, especially with a capacity Bramall Lane crowd cheering every tackle and pass.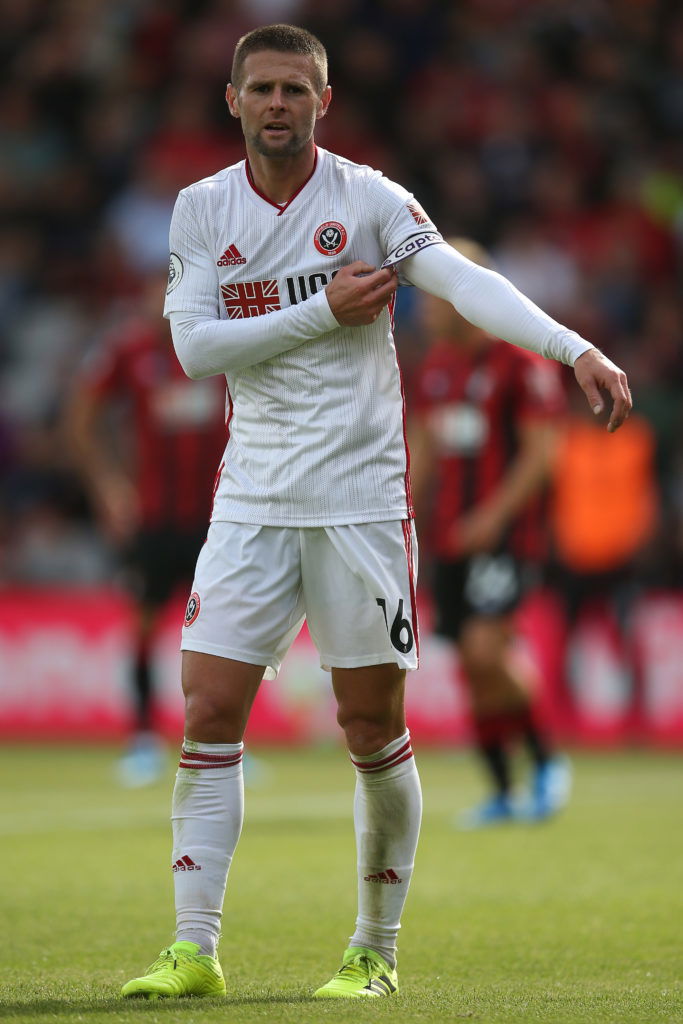 Oliver Norwood v Granit Xhaka
The two club captains will face off in the centre of midfield and will have to lead their teams by example. This game could be a real physical battle, so both captains will have to manage their team, and make sure they keep their heads.
This is especially true for Arsenal captain Xhaka, as he will have to be disciplined, as he can expect to be goaded into doing something that may get him sent off. On the ball, the midfield will be a pivotal battle to win, as controlling the ball in midfield can help to dictate the tempo of the game, which consequently can help to neutralise the home crowd, something that Arsenal should look to do.
For Sheffield United, Norwood will look to get on the ball as much as possible, as he can link the play between his wing-backs and strikers, and look to starve Arsenal of as much of the ball as possible.
---