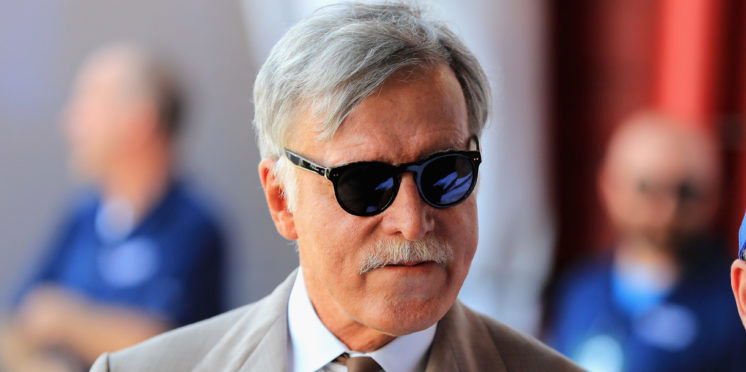 Kroenke has stepped up – more of the same from him is now needed
At the start of summer, I wrote an article with a message to Arsenal owner Stan Kroenke: start spending or sell the club.
This was a view that was shared by many Arsenal fans and it looked like it would be the same old story for supporters this summer, with hardly any signings in the positions that are needed up until the announcements of Dani Ceballos and William Saliba.
However, Arsenal have carefully negotiated deals which have brought in some fantastic players for reasonable prices. All of these players that have been brought in have been in positions which have needed to be strengthened considerably.
There's no doubt that this is still a 'work in progress' type job for Unai Emery at Arsenal. This is just the start of what could be an exciting future for the Gunners' fans if Kroenke continues in the same manner and devotes more of his time to the London side.
Kieran Tierney, Saliba and David Luiz have all joined the Gunners this summer, with Saliba going back to St Etienne on a season-long loan shortly after signing for Arsenal.
Tierney was a much-needed signing for Arsenal, with Nacho Monreal not getting any younger and Sead Kolasinac's mixed performances. Tierney grew up in the UK and should settle in quickly, even though he was at Celtic for several years before his arrival at the Emirates.
The signing of Luiz from Chelsea on deadline day was very cheap considering the quality he has. Luiz does make mistakes at times, but he has the experience of playing in the Premier League in two different spells for the Blues and will know exactly what to expect in England's top flight.
He's likely to partner Sokratis at the heart of the defence. This is whilst Saliba continues his time out in France for one more season. The young Frenchman has been seen as a long-term signing, although he's likely to play regularly at the Emirates after the expiration of his loan at St Etienne.
Fellow signing Gabriel Martinelli has also been seen as a long-term signing for the Gunners at just 18 years old. Despite this, the young Brazilian forward has already appeared in both of Arsenal's matchday squads this season and came off the bench against Newcastle United on the opening day.
Ceballos was Arsenal's sole loan signing of the window and already looks like he'll tear up the Premier League judging from his performance against Burnley last weekend.
This loan signing from Real Madrid could be very useful for Arsenal, who already have a lot of creative players in their ranks. You can never have too much creativity in a squad.
It's not just matters directly on the pitch which have improved in the past season. After Arsene Wenger's departure, there now seems to be an improved structure at the club and they haven't seemed to have been disrupted a lot by the departure of Ivan Gazidis.
Head of Football Raul Sanllehi has had a lot of power over the club's recruitment over the summer and has arguably done a great job. The appointment of former player Edu as Technical Director was also a popular choice with Arsenal fans.
They now need to continue building this structure to increase Arsenal's chances of success on the pitch. Under Wenger, this structure was missing and it was clearly what Arsenal needed for a number of years before his departure.
Emery's integration of youth to add squad depth has been very impressive. However, the club also needs to continue rebuilding the playing squad. The manager needs additional funds to be able to this. A defensive central midfielder may be required in the January transfer window as the defence is still concerning for some Arsenal fans.
Going forward, Arsenal look like one of the best teams in the league. However, their defence still leaves a lot to be desired. This is down to both tactics and playing personnel. If they can address these defensive issues, Arsenal could well challenge the top two places.
The London side still have a long way to go if they are to challenge Manchester City and Liverpool. The Arsenal rebuild is in full flow, well done Kroenke.
Please don't rest on your laurels now, keep going and continue to show that you care about this club. That's the only thing that most Arsenal fans will ask for.
---