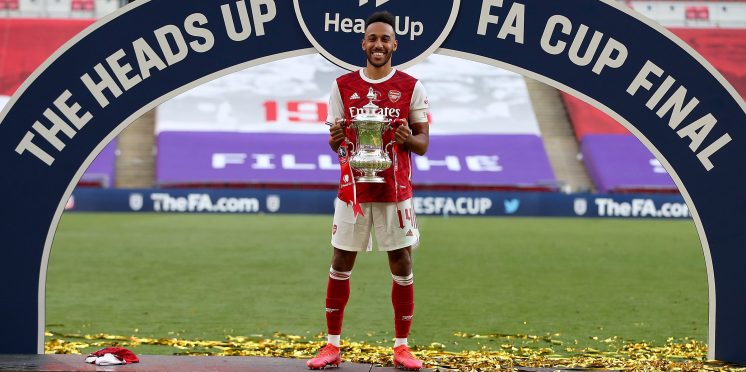 QUIZ: How much do you know about Pierre Emerick-Aubameyang?
Since joining Arsenal in 2018, Pierre Emerick-Aubameyang has quickly established himself as one of the best strikers in the world.
Arsenal's talisman has taken his stock to new heights, carrying the club on his back in their darkest of times. Without his 29 goals in all competitions, the Gunners wouldn't be FA Cup Champions, nor would they even be in the top half of the table!
Sky Sports recently broke the news that the Arsenal captain is close to signing a new three-year contract worth £250,000-a-week. This is what fans across the world have been waiting for as the striker's future is as important as any signing the club will make this summer.
In light of the captain's renewed commitment to the club, we've created a quiz to see what you guys know about our star man.
Good luck and no googling!