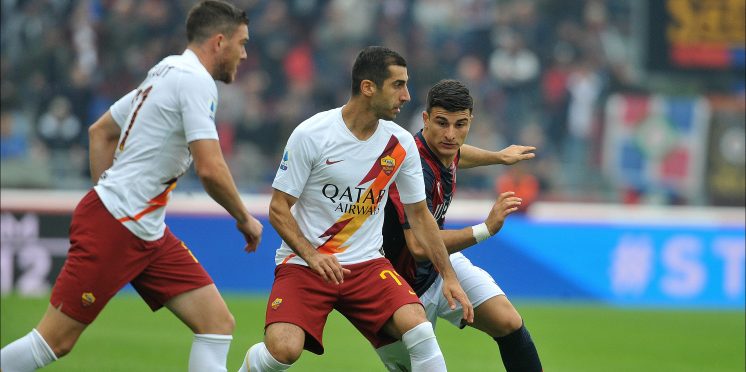 Arsenal fans angered by the decision to reject €10m Mkhitaryan bid
Plenty of Arsenal fans have expressed their shock after learning about the club's decision to reject a bid from Roma for Henrikh Mkhitaryan.
It was reported over the weekend that the Italians had lodged a €10m (£8.5m) offer to sign the Armenian on a permanent basis.
Mkhitaryan completed a loan switch to Roma back in September and has done well since his move to Italy.
In four league starts this season, the Arsenal loanee has scored three times and registered one assist – a run of form that was simply never witnessed during his time at the Emirates.
These Arsenal fans on social media were left confused by the club's decision to reject the opening bid.
Twitter: @AFTVMedia 50p is the right price….sell sell sell (@BAFCTEXASBRANCH)
Twitter: @AFTVMedia 8 million is fair price (@WMGC0D)
Twitter: @AFTVMedia Take Mustafi as well and it's a deal (@JONPAULFONG)
Twitter: @AFTVMedia anything above zero is awesome (@ulchicha)
Twitter: Arsenal have been offered €10m for Mkhitaryan and we've 'turned it down'? Raul, you mad? (@fkhanage)
Read Arsenal verdict
On one hand, you can understand why Arsenal fans might be frustrated by the club's decision.
Mkhitaryan's time at Arsenal is something that most want to forget, there will be plenty of supporters who wouldn't have needed to be asked twice for the opportunity to offload him.
However, the 30-year-old has shown some of his better form in Serie A this season and if he continues to do that for Roma, his asking price should only increase.
Arsenal will be hoping that with time, his asking price will continue to rise and the Gunners could come away with a very reasonable fee for the player.
Would you sell Mkhitaryan for €10m?
Yes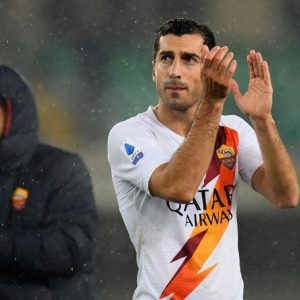 No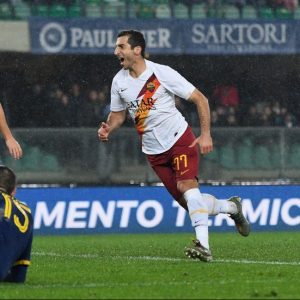 ---