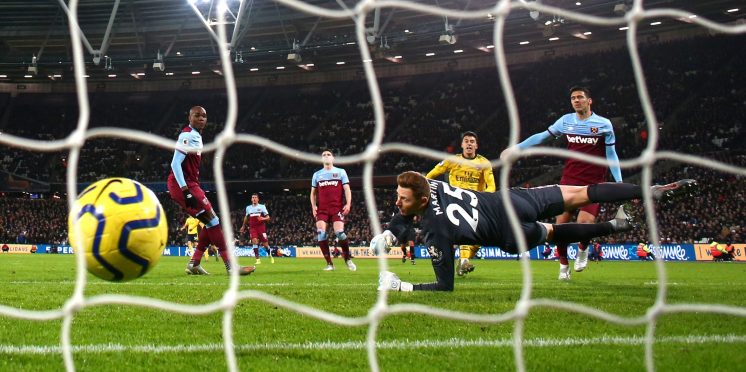 Key Battles: Arsenal vs Manchester City
The busy December Premier League schedule continues, as Arsenal host Manchester City at the Emirates Stadium.
There has been a couple of manager changes in the Premier League recently that have yielded positive short term results for their respective clubs. However, Freddie Ljungberg's recent stint in charge of Arsenal has not got up and running yet.
Arsenal have only won once in Ljungberg's five games in charge so far and face a mammoth task against the champions Manchester City.
For all their attacking threat, Manchester City have looked very vulnerable at the back. City's last clean sheet was eleven games ago and with them facing an Arsenal side with a fearsome strike partnership, this should be a cause for concern.
This game is important for both sides, as they are both playing catch up.
Arsenal are currently ninth in the league, seven points off fourth placed Chelsea. Whereas Manchester City are six points off Leicester and fourteen points off league leaders Liverpool.
For that reason, three points for either team will be crucial and help to build confidence for the flurry of games approaching.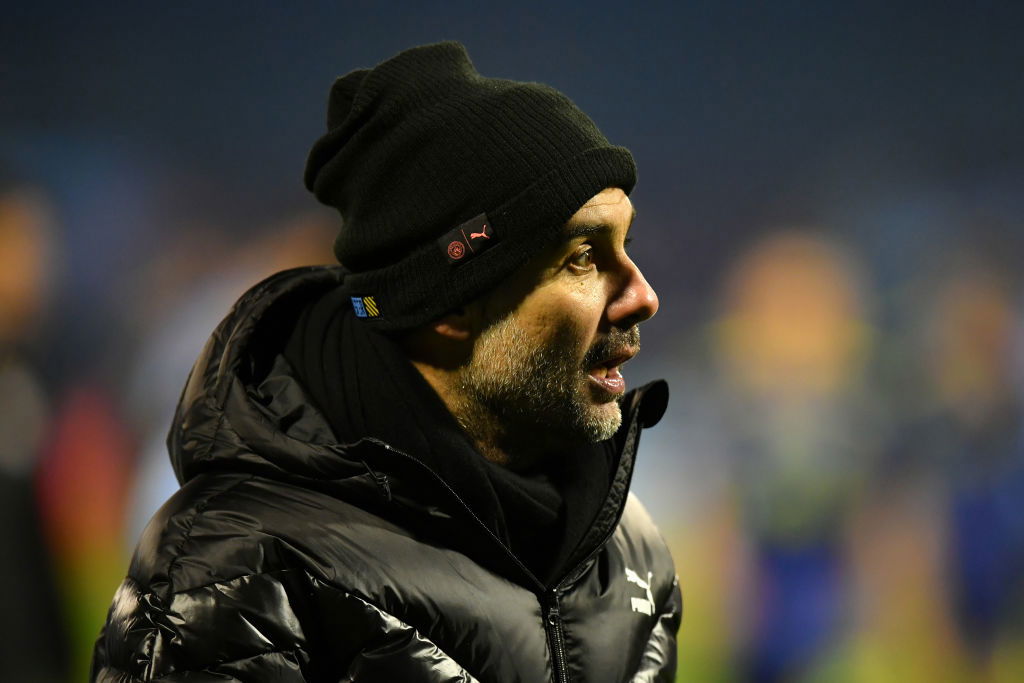 Freddie Ljungberg vs Pep Guardiola
Arsenal legend Ljungberg has got off to a nervous start as Arsenal boss as his previous results show. But, an impressive team display in a 3-1 win at West Ham will reassure him that his side do have the ability to win matches. Whilst Manchester City does seem like a massive task, Ljungberg should be encouraged by how weak the City defence is looking and trust that his world class strikers have the ability to finish their chances. Conversely, his defensive tactics will be pushed to the maximum here as Manchester City are still exceptionally dangerous on the attack.
Guardiola will not be happy with his side's defensive capabilities this season, but has a chance to prove to the rest of the league that City are as resilient as ever. Due to Arsenal's defensive frailties also, Guardiola will look to set up his side to press the ball constantly to put the Arsenal defence under pressure. City definitely have the attacking quality, so there is always the option of trying to outscore the opposition, rather than relying on protecting your goal.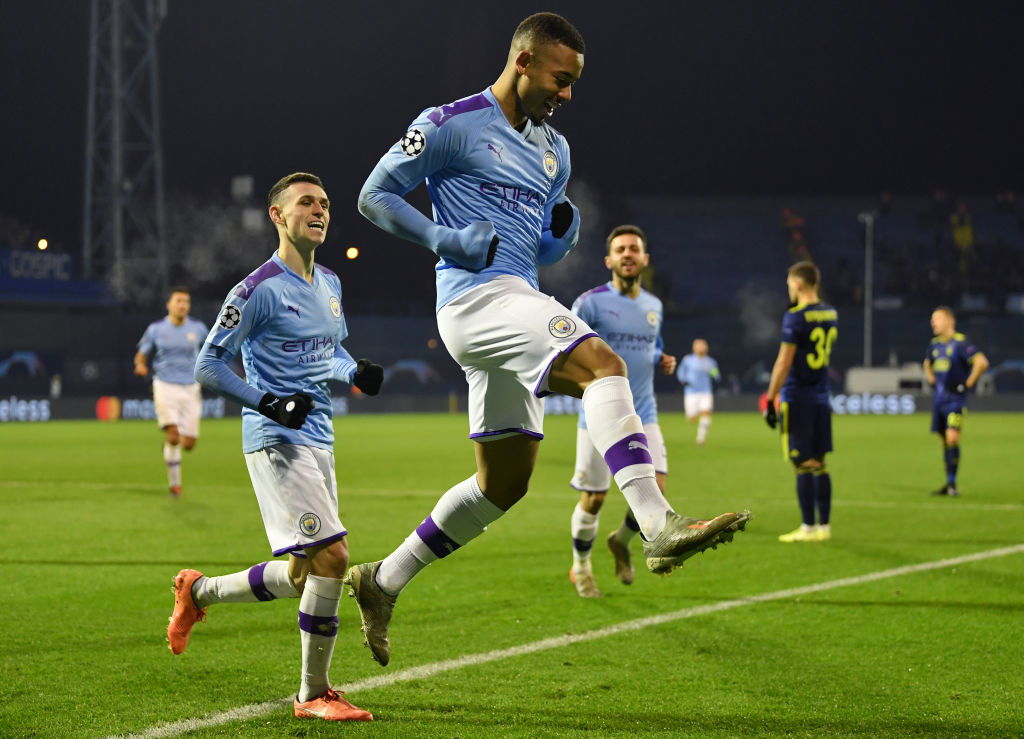 David Luiz vs Gabriel Jesus
Two Brazilians face off in this fixture and it promises to be a feisty affair. Both players are aggressive and tenacious, looking to win the ball back for their side. For that reason, Luiz has to be careful not to be too erratic in his defending and not jump into tackles needlessly. Furthermore, due to how much possession City usually have, Luiz has to concentrate all game and make sure that Jesus is not left alone in the box. Jesus has proven himself to be a very capable goalscorer and has the knack of being in the right place at the right time.
Jesus has an excellent opportunity to prove his worth and take advantage of an injury that has left Sergio Aguero on the sidelines. Arsenal struggle in defence, so no doubt Jesus will look to get on the scoresheet by exploiting the lack of organisation in the Arsenal backline. Fresh off a Champions League hat-trick at Dinamo Zagreb on Wednesday, Jesus will be hungry to get more goals.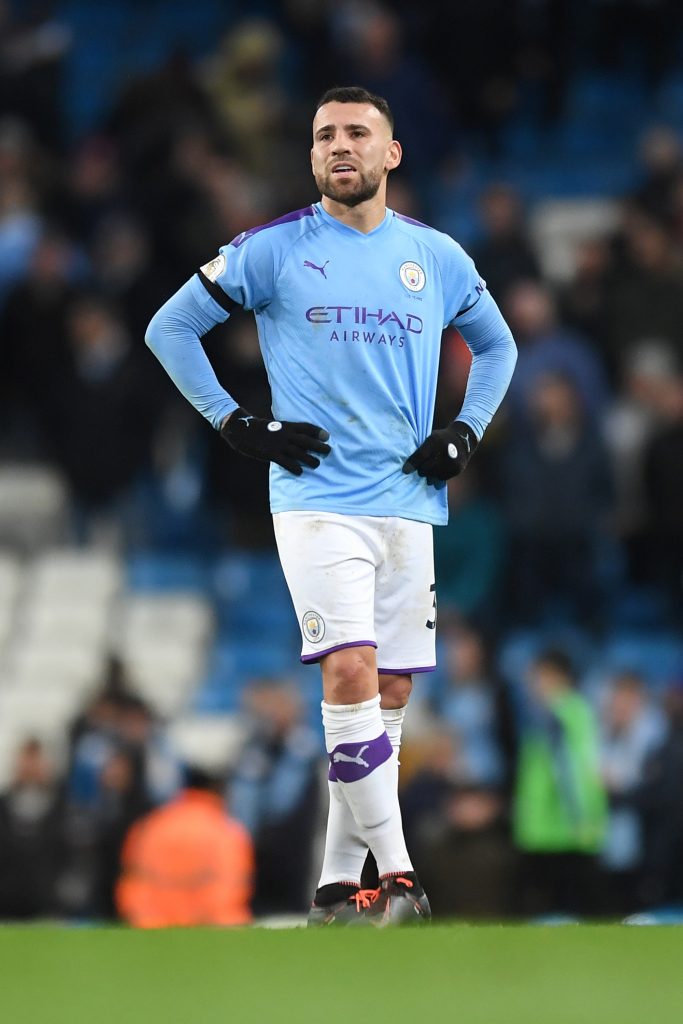 Pierre-Emerick Aubameyang vs Nicolás Otamendi
Otamendi is another City player who has an excellent opportunity to prove to his manager that he should be in the starting eleven week in week out. Injuries to John Stones and Aymeric Laporte leave City with few options at centre-half, which is illustrated by Fernandinho playing centre-back. This is despite City having plenty of teenage talent willing to play centre-back. Nevertheless, Otamendi will get the nod to play and will need to put in a commanding performance to help patch up this out of form defence.
This will be no easy task as he will have to deal with Aubameyang. Aubameyang has proven himself to be integral to this Arsenal team, as his goals have saved Arsenal's blushes many times this season. The Gabonese striker will be licking his lips at this City defence and it offers another opportunity for Aubameyang to be the hero for his side by getting goals and winning matches.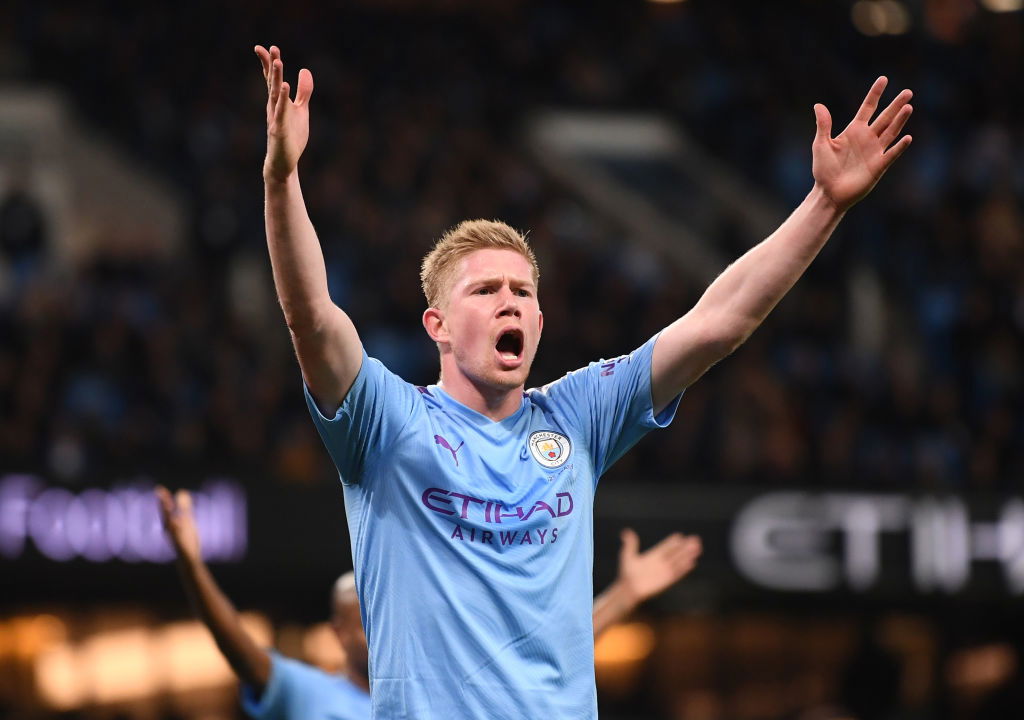 Mesut Özil vs Kevin de Bruyne
This battle in midfield will be crucial in this fixture as both sides excel in attack and look vulnerable in defence. Therefore, the support that is provided for the attack will be integral to the success of both teams. Özil will look to get on the ball directly and dictate the tempo of the game, getting City out of rhythm and helping Arsenal play how they want. De Bruyne will look to use his creativity near the outside of the box to carve open the Arsenal defence and provide support for the many attacking runs that City utilise.
---