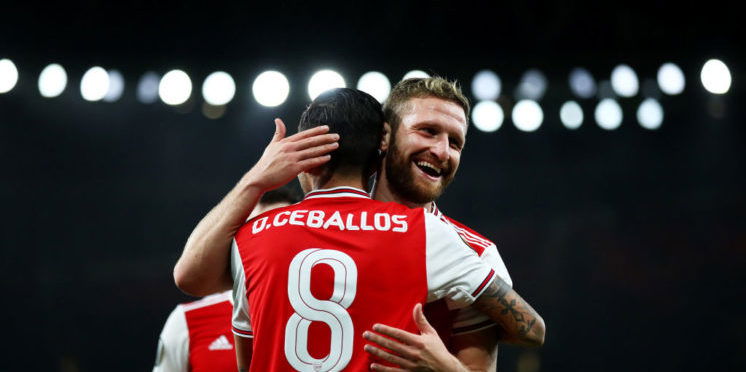 Arsenal fans rally behind Shkodran Mustafi after revealing interview
Arsenal fans have rallied behind Shkodran Mustafi after he addressed a recent poll that labelled him as the 'second-worst defender in the world'.
Spanish publication Marca recently ran an online vote that determined the Arsenal man and Man United's Phil Jones as the worst two defenders in world football.
Speaking to Der Spiegel, he has hit back at these claims and these Arsenal fans on social media love his attitude.
I would think if that would have been a poll among the best coaches in Europe. In the first two years after my move to Arsenal in 2016, things went very well for me. I saw myself as a performer. But shortly after Christmas 2018 there was a kink. I've made a few mistakes and they've created a mess that I've never experienced before.
Twitter: I've been critical of Mustafi, but hats off to him for his most recent interview. He addresses a poll which labeled… https://t.co/X0DfwFx8LN (@PatrickTimmons1)
Twitter: @PatrickTimmons1 As long as he is with us. He is one of us. It's our moral responsibility to back him when he is on… https://t.co/dEvGwXyaV2 (@GunnerShiva007)
Twitter: @PatrickTimmons1 Interview was intense…l swear l like him more (@nickopolot)
Twitter: @PatrickTimmons1 His mental strength is unbelievable and inspiring. As they say, actions speak loud than words and… https://t.co/wE7l1Xh7aF (@Vilxir)
Twitter: @PatrickTimmons1 Never understood those people who slams on him so hard, while they keep defending #Xhaka all day. (@Mezoology)
Read Arsenal verdict
The response from these Arsenal fans is simply brilliant.
As football fans, we can all be a little reactionary from time to time, but it's not until you read a revealing interview like the one Mustafi carried out with Der Spiegel that you see the impact it can have on these players.
On a positive note, Mustafi has done well to work his way back into the Gunners squad in recent weeks with some solid performances.
If he can continue to build upon that, there's no reason why he can't be an important player for the rest of the season.
Do you think Mustafi should play regularly?
Yes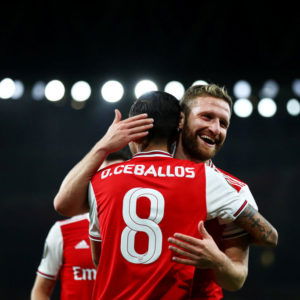 No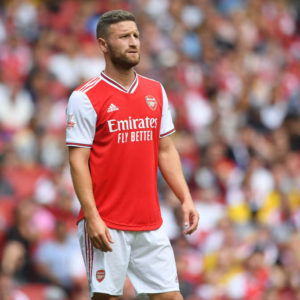 ---