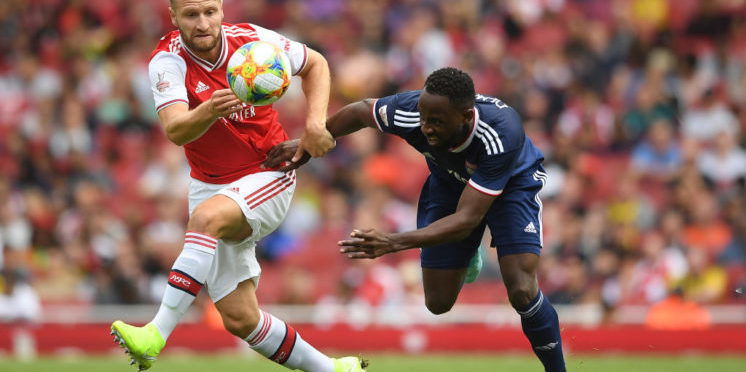 Arsenal fans share mixed views on Mustafi claim
Arsenal's poor defensive performance against Watford has resulted in some interesting claims from supporters in the wake of the game.
One of which has seen a supporter seemingly jump to the defence of Shkodran Mustafi, who has always been something of a scapegoat among fans.
However, after watching the way the Gunners imploded against Watford, they asked is the German all that bad or is the problem at Arsenal much bigger?
Some of these fans on Twitter were surprisingly forgiving towards Mustafi.
Twitter: @_AdamKeys You expose any defense in the world like that and it will crack. (@OneGhostNote)
Twitter: @_AdamKeys You attack as a team and defend as a team. It's down to the midfield not being solid enough defensively… https://t.co/hxQcStGquo (@ClockendGooner3)
Twitter: @_AdamKeys It's a clear symptom of 1) poor coaching 2) a poor system and 3) a defence that gets zero protection fro… https://t.co/G0s6SiWBeb (@Gooner_GAWA)
Twitter: @_AdamKeys @EduardoHagn Bad defensive coaching i guess (@ungkaiiradat)
Twitter: @_AdamKeys I've been trying to say this since the fans got on his back. He isn't THAT bad. He has the physical and… https://t.co/XdSHHuc9KK (@gooner_clay)
---
Meanwhile, other Arsenal fans joined in on the debate and were simply unwilling to change their stance on the German defender.
Twitter: @_AdamKeys He is poor. But youre right both Wenger & Emery are very similar … but Emery has a decent squad & ther… https://t.co/h0knZ2UPK6 (@Doublegooner)
Twitter: @_AdamKeys He's that bad. End of (@AndrewNumberOne)
Twitter: @_AdamKeys Yes, he is that bad.
As are many others.
Let's no re-write history here.. (@mikeyjaro)
Twitter: @_AdamKeys Top ten worst takes I've ever read (@Artetastic)
Read Arsenal verdict
Arsenal are scrambling around for the answer at the back and whatever that may be, it certainly isn't Mustafi.
The German defender has been below par for some time now, including under Arsene Wenger, which has seen him rightly fall out of favour.
If Emery is looking to make changes at the back, he should strongly consider turning his attention to more youthful options and the returning Rob Holding.
Both Sokratis and David Luiz were at fault against Watford and Emery wouldn't be excused for switching things up at the back.
Should Mustafi be recalled into the Arsenal side?
Yes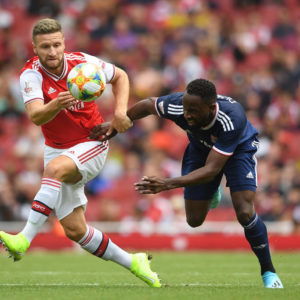 No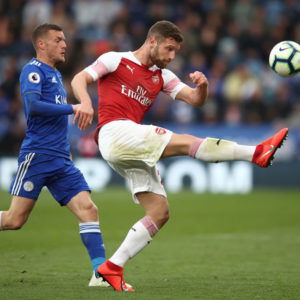 ---