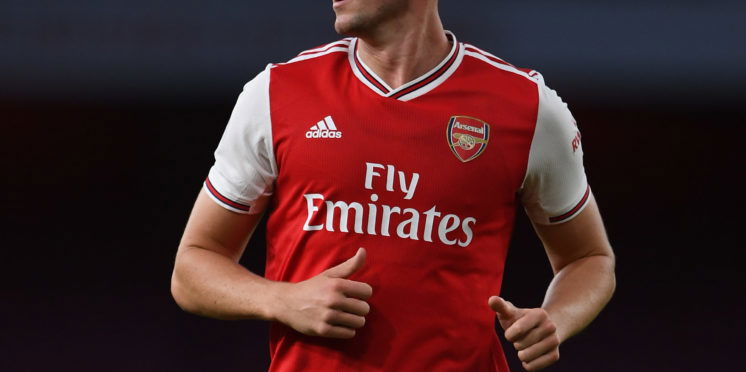 Arsenal fans slam Southgate as they stake their claim for Holding to make Euro 2020 squad
Rob Holding looks set for a long-awaited Arsenal return this month after spending eight months on the sidelines with a knee injury.
The central defender's return to action will come as a welcome boost to Unai Emery, however, it appears as if some Arsenal fans are looking to make plans for the Englishman next year.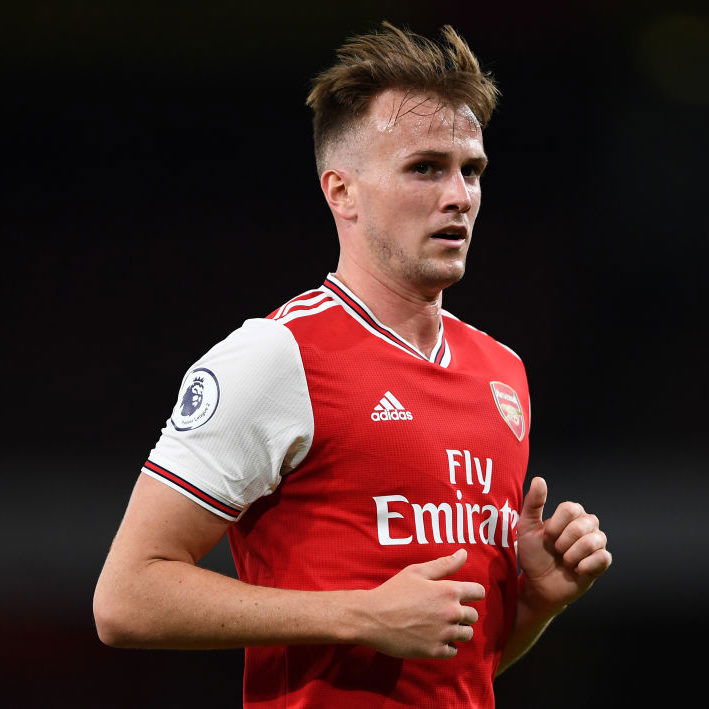 Following Harry Maguire and Michael Keane's poor England performances against Kosovo on Tuesday evening, @LTArsenal shared their views on the possibility of Holding earning a surprise spot in Gareth Southgate's Euro 2020 squad.
Twitter: Rob Holding is watching this closely. Do not be surprised if he is picked for the Euros. https://t.co/5dgNf3DjUY (@ltarsenal)
These Arsenal fans were quick to respond, with many claiming that Southgate will pick his favourites over talent.
Twitter: @ltarsenal If he plays like maldini he still wont be picked…. Southgate has picked his goldenboys (@CasaDePepel)
Twitter: @ltarsenal Southgate has his favs uf holding plays on his lasts last season form hes one of england best cbs (@Kawal_Singh_)
Twitter: @ltarsenal Southgate doesn't like Arsenal players so I very much doubt he will pick Holding over an 85m player regardless (@Liam_110)
Twitter: @ltarsenal They ain't ready bro… https://t.co/mnkthQEsfL (@bhavss14)
Twitter: @ltarsenal I would actually be very surprised because Southgate rarely ever goes for players on form. Always reputation for him. (@AfcNas)
---
Read Arsenal verdict
Of course, right now, Holding doesn't really have a chance of breaking into Southgate's squad, however, in a few months time, things could look very different for the 23-year-old.
If he nails down a regular spot in Unai Emery's side when he returns and can establish himself as a key member of the squad, then he'll have every chance of becoming a surprise inclusion next summer.
Maguire is a certainty to make the squad, however, Holding could rival the likes of Keane, Tyrone Mings, John Stones and James Tarkowski for a spot in the 23, but for now, he'll need to focus on impressing for the Gunners over the coming months.
Do you think Holding could earn a Euro 2020 spot?
Yes, why not!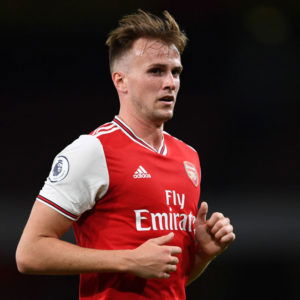 No, he doesn't have a chance!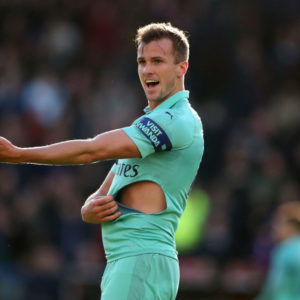 ---