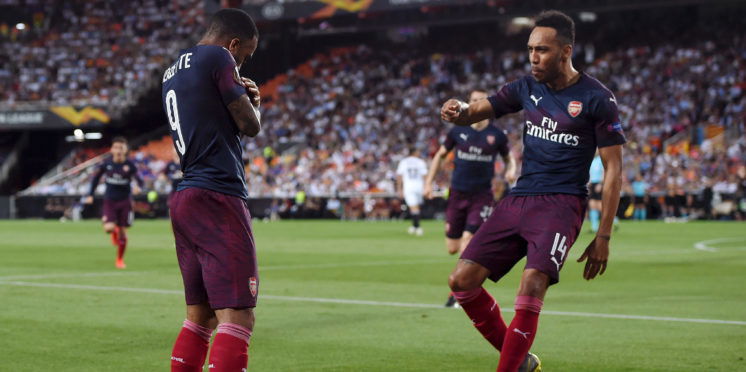 Fans react as Aubameyang compares Arsenal's front three to Liverpool's
Pierre-Emerick Aubameyang believes that Arsenal's current front three is very similar to Liverpool's following the addition of Nicolas Pepe.
Speaking about Arsenal's current attacking options, as reported by the London Evening Standard, the Gabon striker said they are close to Jurgen Klopp's men, a side who boast one of, if not the most potent front three in Europe.
I see a lot of similarities. Pepe and me, we are quick players like Mane and Salah, while Laca is a player who can keep the ball and is really good with his feet like Firmino. So yes, we can say we are close enough.
The comments from Aubameyang have caused quite the reaction online, with some of these fans on social media giving their verdict. It is fair to say that not everyone agreed with what the striker had to say.
Twitter: @FootyAccums Btec version of Liverpool's front three (@Dann_Evans)
Twitter: @FootyAccums By close enough he means the Aldi version (@Dec10Smith)
Twitter: @FootyAccums Not even close to Liverpool's front three. What a joker! (@jakeyydaviss)
Twitter: @goal On paper Arsenal's but Liverpool's get more on the pitch have played together longer and is more balanced (@sporting_icons1)
There were, however, a number of fans who were on his side.
Twitter: @FootyAccums This is 100% accurate, I would argue Laca is a better finisher than Firmino too. Obviously we haven't… https://t.co/yrKC7FQr9W (@Cluedsybaby)
Twitter: @goal Arsenal (@__colee_)
Twitter: @goal On paper, Arsenal forward looks stronger but in the field, Liverpool's fab three can wreak havoc on any team. (@Festusomari)
Twitter: @goal Gunners, still in it's infancy but very lethal given time to really gel. (@_loukaps)
Read Arsenal verdict
One thing fans were quick to point out, and it's a fair suggestion, is that Arsenal's front three are currently unproven in the Premier League.
On paper, the addition of Pepe is huge for Unai Emery's side, but there is no gurantee the Ivorian will be a success after joining from Lille over the summer.
His form in Ligue 1 was spectactular, but it will be a huge ask for him to repeat that in the Premier League.
Arsenal's front three certainly have the potential to match what Liverpool's produced last season, but before anything else they need time to gel and work together.
The biggest strength that Liverpool have is their chemistry and undertsanding of one another and Arsenal's trio need game time together to have the chance of repeating their success.
Which front three do you prefer?
Arsenal's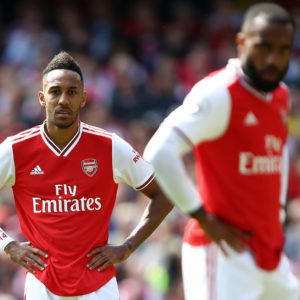 Liverpool's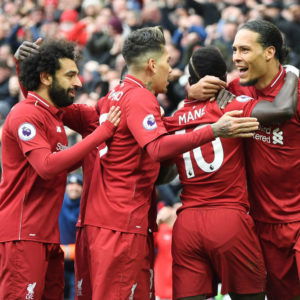 ---