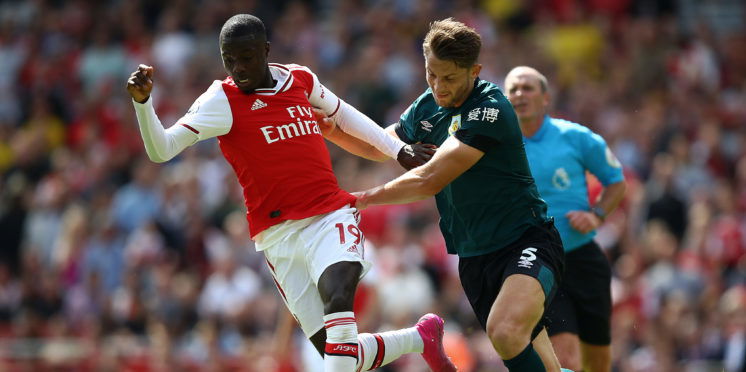 "Needs to start this one" – Arsenal fans delighted with Pepe set to start
Unai Emery has dropped a clear hint that summer signing Nicolas Pepe could be given his first full start against Liverpool this weekend.
As reported by the London Evening Standard, Emery admitted that the Ivorian is 'ready' for more minutes after featuring in the second half against Burnley.
For Saturday, he is maybe ready to have more minutes. I am going to decide on Friday, but really his progress has been positive and has been good for the team and for him.
Pepe looked lively against Sean Dyche's men and if these reactions on social media after anything to by, the prospect of him starting at Anfield has a lot of fans excited.
Twitter: @jamesbenge surely a start then, unless he's planning on subbing him on in the 1st half (@AFCBirch)
Twitter: @jamesbenge Pepe needs to start this one in my eyes (@bradderz14)
Twitter: @jamesbenge Hope Pépé starts (@ogumba_)
Twitter: @charles_watts "Pepe ready to start" https://t.co/jD1surrfof (@LukeGunner09)
Twitter: @charles_watts Pepe ready to start, that's all we want to hear (@chuxugo)
Twitter: @charles_watts I can't wait https://t.co/GFd8qMgb2D (@Arsenaldeaf1997)
Twitter: @charles_watts Unleash PEPE!!! (@dandeleon)
Read Arsenal verdict
Judging by Pepe's brief cameo against Burnley in the second half, he's a player that deserves to be starting if he is fully fit.
While it was clear to see that the winger was not fully fit, he mesmerised supporters with his trickery and quick feet.
It would be a risk to bring him into such a high-pressure environment, but if Emery wants to get a result at Anfield, Pepe could well play a huge role in that.
Pepe managed to get 45 minutes under his belt on Saturday so Emery should feel confident about getting at least an hour out of him at Anfield. They'll be cautious not to overdo him this early, but all the signs point towards a start on Saturday.
Do you want to see Pepe start against Liverpool on Saturday?
Yes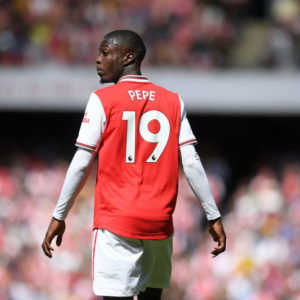 No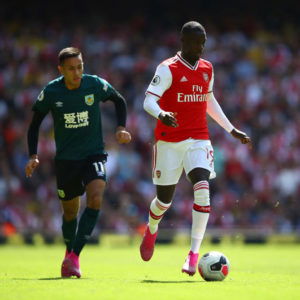 ---