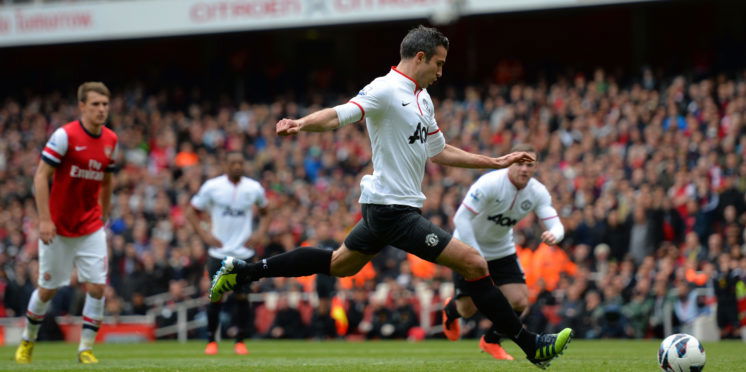 These Arsenal fans aren't buying Robin van Persie's story
Robin van Persie is now a member of the BT Sport punditry team and as part of his new role, he spoke to presenter Jake Humphrey about why he chose to leave Arsenal and join Manchester United.
Van Persie said he left Arsenal as he was never offered a new contract by the club, as you'll hear if you watch the clip below.
Regardless of your opinion of @Persie_Official, just give this revealing interview 7 minutes of your Saturday as he tells his side of the story about leaving Arsenal.

As he says, it's taken him almost a decade to be ready to talk about it… pic.twitter.com/2uHbPuEVA3

— Jake Humphrey (@mrjakehumphrey) August 17, 2019
The replies to the clip from these Arsenal fans show that they aren't buying what Van Persie is saying.
Robin's statement when he announced he was leaving Arsenal. Awkward. pic.twitter.com/2yKlRevCNu

— North Bank Nadim (@NorthBankNadim) August 18, 2019
What utter nonsense and lies from a snake ?

— Sal Hill (@Salhill6) August 17, 2019
No arsenal fan is going to believe you, you held us to ransom – you wanted promises that you knew we could not fulfill. The only person I'll believe in this situation is Arsene…Your statement about the little boy said it all. Your legacy is dead for us.

— micheal humphrey (@_MrMH_) August 17, 2019
With all due respect, he isn't credible at all. And I also refuse to believe Arsène Wenger wouldn't do anything to keep the monster he created.

Just say you wanted to win the league and thought you'd have a better chance with Utd. It did work out. Dont come up with this nonsense

— TattedGooner (@TattedGooner) August 17, 2019
Rubbish. Absolute rubbish.

— A (@nonpareil_afc) August 17, 2019
He's a disgrace. Why would we believe anything that comes out of the mouth of a snake that betrayed the club that binned him. Won't be watching BT sport anymore.

— John Grayling (@PhilosophGooner) August 17, 2019
However, one fan said that hearing the interview has made change mind about the Dutchman, whilst others were quick to blame those who were in charge of the club at the time.
Honest interview and it's changed my opinion on RvP after he left Arsenal. It would have been nice if the fans had been told this at the time…

— Michael Reynolds (@gunnygooner) August 17, 2019
This has Gazidis and Wenger reeking all over it

— Atoyebi King Kennyx (@KingKennyx20) August 17, 2019
Shows wenger and gazidz killed arsenal together. Gazidz worse thing to happen to arsenal

— Rob (@AFC_Rob91) August 17, 2019
Read Arsenal verdict
The Van Persie interview was fascinating to watch and listen to, but it's understandable that Arsenal fans don't believe him.
In a statement made as he was leaving, the Dutchman explained that he had decided not to extend his deal. Technically, he may never have been officially offered a contract, but as The Mirror's John Cross asks, why would he be offered a contract that he wasn't going to sign?
Not sure there's much point in offering a deal if you know he won't sign it! Wenger compared RvP wanting to leave like him being a pregnant woman. RvP said it was like a marriage. Nice analogies. The interviews are excellent and he's a terrific signing.

— John Cross (@johncrossmirror) August 17, 2019
As much as Van Persie would seemingly want things to change, we don't think many Arsenal fans will be feeling any sympathy for him any time soon.
Do you believe what Robin Van Persie said in the interview?
Yes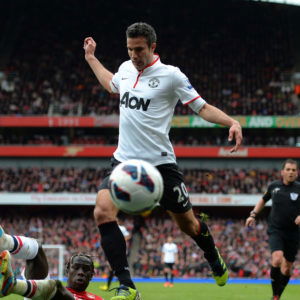 No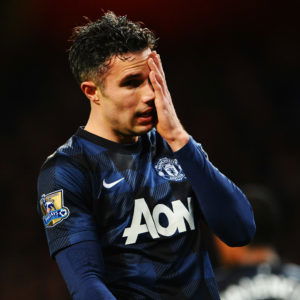 ---