Arsenal fans react to Antoine Griezmann's Arsenal Football Manager side
Antoine Griezmann is known to be an avid fan of football management simulator Football Manager, and the Frenchman has shown off his Arsenal side in the year 2023.
Twitter: . @Arsenal 2023 https://t.co/xBS5IhSm09 (@AntoGriezmann)
The World Cup winner, who joined Barcelona in a multi-million move from Atletico Madrid this summer, also revealed that he sold fellow Frenchman and Arsenal star Alexandre Lacazette to Huddersfield for £23 million along with clinching multiple trophies for the Gunners.
Twitter: @LacazetteAlex @Arsenal 2021 : @premierleague ✔️ @Carabao_Cup ✔️ @ChampionsLeague ✔️ SuperCup Europe ✔️ Mondial des… https://t.co/Wvd980hz0P (@AntoGriezmann)
Lots of Arsenal fans reacted to Griezmann's team on Twitter.
Bhavs revealed he'd rather just have Arsenal's current attack, rather than Griezmann's side.
Twitter: @AntoGriezmann @Arsenal We kindly decline Antoine. https://t.co/1bLTtNO7SW (@bhavss14)
Alex is desperate for Griezmann to join the Gunners, like he has done on the game.
Twitter: @AntoGriezmann @Arsenal JOIN US GRIEZMANN WE LOVE YOU PLEASE I BEG (@TheWillockEra)
Devin believes he's better than the World Cup winner at FM.
Twitter: @AntoGriezmann @Arsenal I'm better than you griezmann mate (@afcdevin)
Jonathan Panzo, currently at Monaco, tweeted his virtual manager asking for some first-team football.
Twitter: Have me in the Starting XI next time gaffer ?? https://t.co/H87PzPl9zM (@J_Panzoo)
However, some fans were very suspicious of how good the team is…
Twitter: @FootballManager Definitely uses the editor (@Callum0715)
---
Read Arsenal's verdict
I think you'd find it hard to find an Arsenal fan who wouldn't want this team in 2023.
This squad contains some of the world's best wonderkids, including Joao Felix and Jadeon Sancho.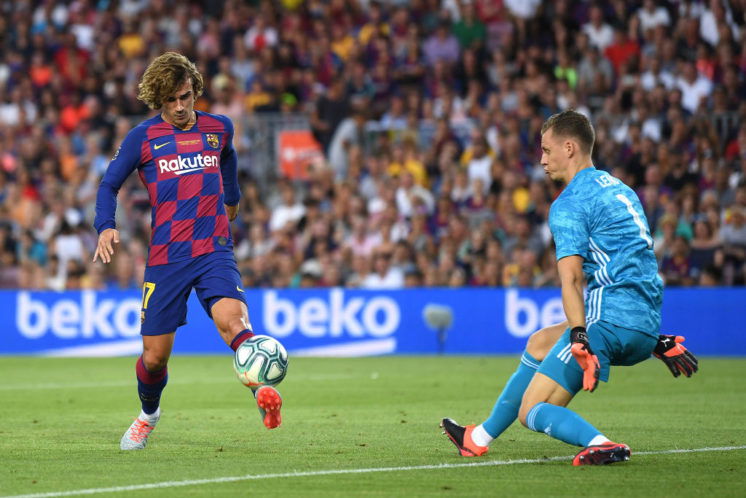 Yes, it's very unrealistic, but you have to admit that Griezmann has done a job making that team.
Is he a future Arsenal boss in the future?
Whatever the result, he's certainly had some practice!
Is Griezmann a future Arsenal boss?
Yes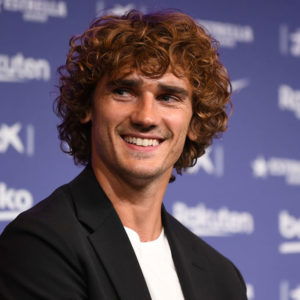 No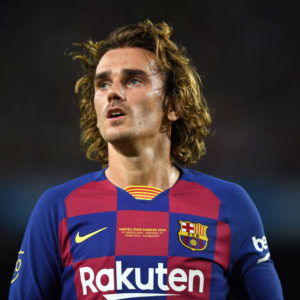 ---