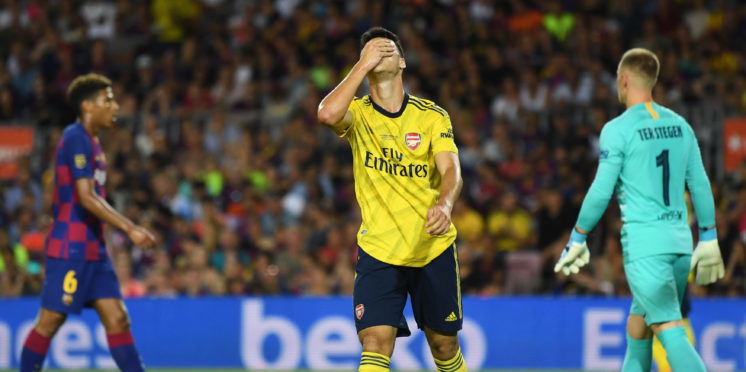 Arsenal fans express their excitement about Gabriel Martinelli
David Luiz has hailed his compatriot Gabriel Martinelli, and it's safe to say that plenty of Arsenal fans have high hopes for the youngster.
As quoted by the Gunners' official club website, the new signing was quick to praise the exciting attacker and said:
Everyone is excited because they know he has the potential to become a fantastic player soon and in the future.
It will be good to work with him, try to help him and also give him a bit of my experience in football around the world. I hope we both can do big things here.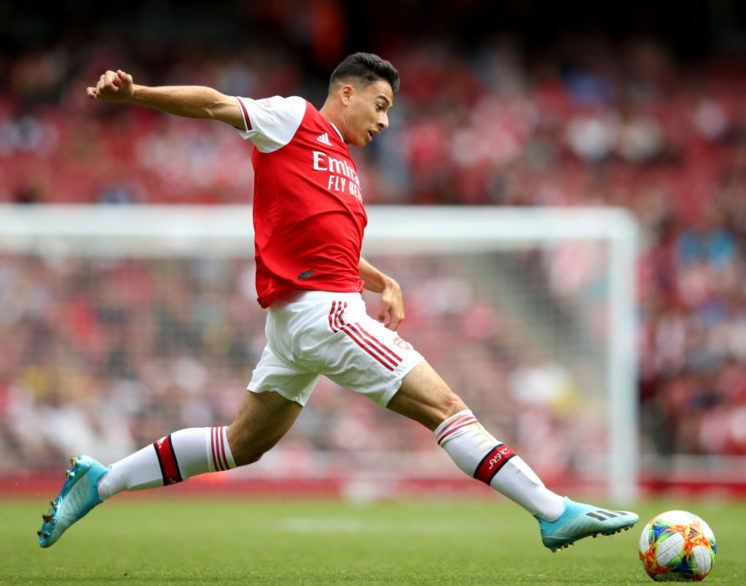 Martinelli was widely expected to feature for the club's Under-23 side, but he was regularly involved with the first team in pre-season and came off the bench in Arsenal's opening-day win over Newcastle United in the Premier League on Sunday.
It's safe to say that these Gunners fans are excited about what the future holds for the young Brazilian…
Twitter: @Arsenal @DavidLuiz_4 Our Future striker after Aubamayang (@_IKENNA_)
Twitter: @Arsenal @DavidLuiz_4 This is a known fact, he is the future (@LacaSweat)
Twitter: @Arsenal @DavidLuiz_4 Im more excited to see him progress than any other player (@AFCDylan_)
Twitter: @Arsenal @DavidLuiz_4 Can't wait to see what he can provide as he progresses and gains more experience. Plenty of potential to fulfill. (@AllAboutTheAFC)
Twitter: @Arsenal @DavidLuiz_4 He's literally the next Neymar with better skills (@Karanmattu0)
Twitter: @Arsenal @DavidLuiz_4 I love his directness. Something we've lacked in season's past. I'm truly excited about his progress and future. (@Cassbeatz)
Read Arsenal's verdict
Gunners fans appear to be getting excited about what the future may hold for Martinelli, and it's easy to see why. He has fitted into senior football seamlessly so far and looks like a real prospect.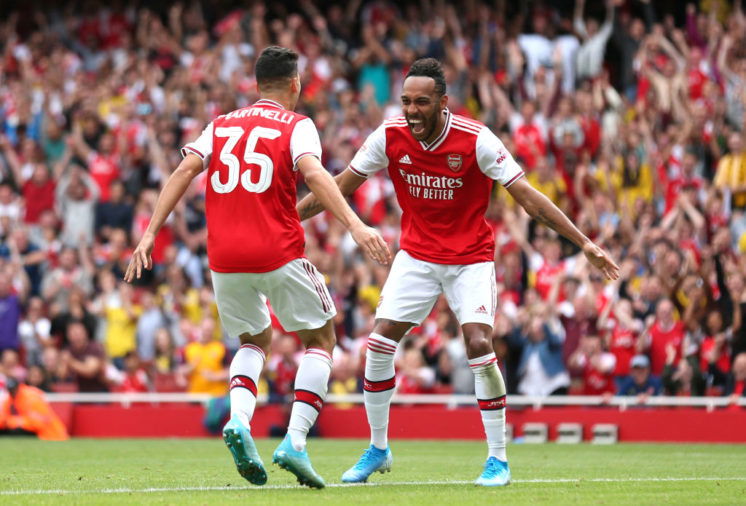 Pierre-Emerick Aubameyang and Alexandre Lacazette will, of course, be Unai Emery's first-choice strikers this season. However, it speaks volumes of Martinelli's ability that the club were willing to loan out Eddie Nketiah to Leeds United, highlighting that he is already regarded as a reliable deputy.
Martinelli is not the finished product and still has plenty to learn, but there seems to be a collective sense of optimism that he can be a key player in the years to come.
Arsenal appear to have a serious player on their hands, and if he is well nurtured, the sky is the limit for the young Brazilian.
Would you start Martinelli against Burnley?
Yes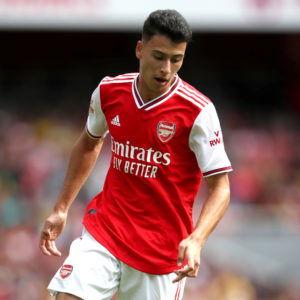 No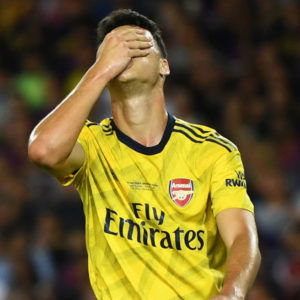 ---