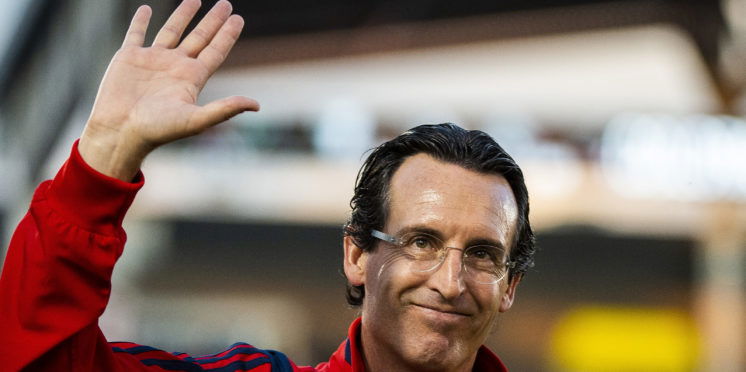 Which formation should Arsenal go with this season?
For a team that is supposedly afraid to spend money, Arsenal are making some big additions this summer.
A deal with Lille winger Nicolas Pepe is all but finalised and with Ceballos and Saliba also joining the club, the Gunners are looking like a very promising side.
With two of the most dangerous forwards in the Premier League, a question is being raised on how Pepe, Aubameyang, and Lacazette will fit in the same starting XI. The most logical answer is the simplest; play all three!
YouTube: Aubameyang& Lacazette – CRAZY Goal Show | PEA14 X LACA9
A 4-3-2-1 or 4-2-3-1 with Aubameyang on the left, Lacazette in the middle, and Pepe on the right would be a strong solution to the lineup problem.
Arsenal have favoured a 4-2-3-1 over the past few years, playing Xhaka and Torreira at defensive midfield while Ozil plays further ahead.
If the Gunners decided to go a route similar to their Europa League final line-up, then things could get a little tricky.
Aubameyang and Pepe would likely be the two starting up top together, with Lacazette playing a sort of false nine role just under them. This would be quite interesting to watch, especially given the Frenchman's skill on the ball.
A third, more conservative approach, would be to bring one of the three players off the bench while starting the other two.
Lacazette and Aubameyang often came on for each other last season when they did not start side by side, so this would not be too foreign to Emery.
Twitter: Arsenal have record £72m bid for Nicolas Pépé accepted by Lille https://t.co/qaID5d3uNH By @FabrizioRomano #AFC https://t.co/koUu0laYo7 (@guardian_sport)
In the end, this is a good problem for Arsenal to have. Depth is incredibly important for a team that is aiming for silverware, so this is something Emery can work out throughout the season.
Arsenal are one big defensive signing away from being serious title contenders, and with a few weeks left until the season starts, there is plenty of time to lock down one final signing,
Will Arsenal finish above 4th this season?
Yes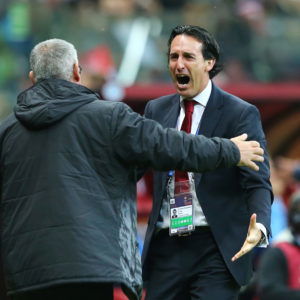 No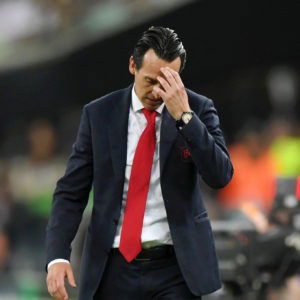 ---