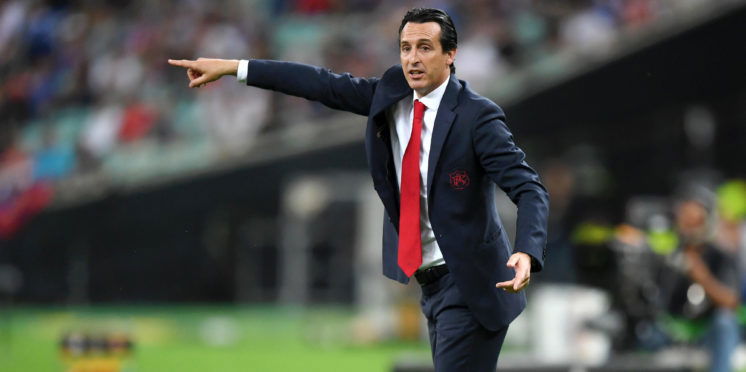 Arsenal Football Club is an England football team which competes in the English Premier League (EPL). It was found in Woolwich, London in 1886. The club has won several titles including one Inter-Cities Fairs Cup title, two League Cups and 13 League titles. They clinched the fifth position in the 2018/2019 EPL season. Betway offered different betting options during the season. In this post, we explore the latest Arsenal transfer news.
Dani Ceballos
Unai Emery, Arsenal's head coach is interested in signing Dani Ceballos. The club submitted a £42 million offer to Real Madrid. Dani is determined to leave the Spanish club this summer as he seeks to secure a first-team position. Some reports indicate that Tottenham are also interested in signing him. The 22-year-old player helped Spain with the Under-21 European Championships.
Ruben Dias
The Gunners were interested in Ruben Dias in March. The Portugal player has a £54 million release clause. However, Unai Emery cannot purchase Ruben since has a transfer budget of £45 million. Nevertheless, the club urgently needs a talented centre-half to replace Laurent Koscielny when he exits.
Pierre-Emerick Aubameyang's Transfer
Dick Law, the former transfer executive, revealed in a recent interview that Marina Granovskaia, Chelsea's transfer chief, played a critical role in Aubameyang's transfer from Borussia Dortmund to Arsenal. The German side expressed their interest to loan Michy Batshuayi from Chelsea before they release Pierre-Emerick. It is unusual for archrival teams to communicate frequently. You can bet on soccer at Betway on the number of goals Aubameyang will score next EPL season.
Ben Sheaf
Arsenal loaned Ben Sheaf to Doncaster Rovers up to the end of the 2019/2020 season. He joined the Premier League club in July 2014. The team extended his contract early in January for one more year. They are optimistic that Ben will perform well at Doncaster.
Nicolas Pepe
Lille FC are selling Nicolas Pepe for £59 million and several European clubs including Arsenal are interested in signing him. Samir Khiat, Pepe's agent, recently revealed that Nicolas doesn't have a favourite team which he would like to join. However, PSG is likely to sign him. Nicolas is determined to have sufficient playtime.
Luther James-Wildin
Arsenal have been following up on Luther's progress for a long time, according to reports from Football London. The 21-year-old player has two caps for Barbados and Antigua. He has a release clause of £1 million.
Laurent Koscielny
Laurent missed Arsenal's pre-season tour. The Gunners are demanding £8.8 million to let go of the 33-year-old defender. Lyon, Bordeaux, and Rennes are interested in signing him this summer. Arsenal are scouting for Ruben Dias to replace Laurent once he leaves them.
The 2019 summer transfer window runs from May 16 to August 8. It will allow various Premier League teams to buy and sell players before the upcoming season. The European Commission agreed with the Premier League to form the transfer period. Recent reports reveal that Arsenal are willing to sell Mohamed Elneny, David Ospina, Hnerikh Mkhitaryan, and Mesut Ozil. You can bet on Betway on which players the English team might sign before the transfer window closes.
---