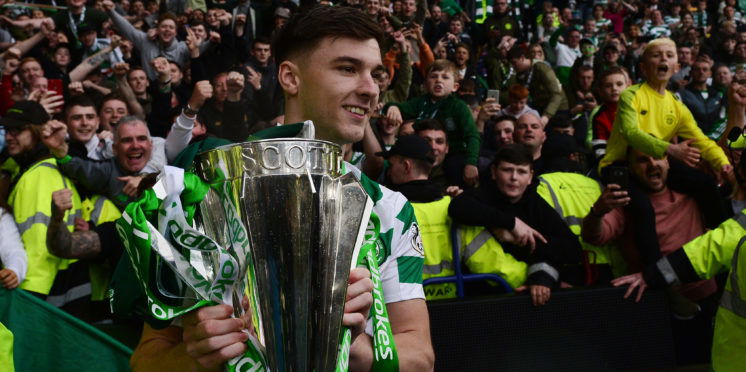 Tierney could be the left-back that Arsenal have been craving
With Arsenal keen to bring in reinforcements in key defensive areas for the upcoming 2019/20 season, could Arsenal turn to Kieran Tierney and would he tear up the English Premier League like he has done for Celtic in the Scottish Premiership?
With Nacho Monreal and Sead Kolasinac already established within the Arsenal first-team squad, what could Tierney bring to the Emirates?
Monreal and Kolasinac played 36 and 35 games respectively in all competitions last season for the Gunners, providing just one goal between them.
Meanwhile, Tierney played 38 games for the Scottish Champions last season, contributing one goal which came against RB Leipzig in the Europa League.
Could we be looking at another Ashley Cole style player? Someone who Arsenal have waited so long for, a player who possesses the natural defensive ability and doesn't need an invitation to get up the flank. Tierney is as comfortable going forward as he is getting back, while not being afraid to get stuck in and do the dirty work.
At 22 years of age, he has already experienced European and international football. Tierney is a player that could flourish at a team like Arsenal, who love getting up the pitch in those wide areas.
Not only this but he would certainly command a hefty fee in the future if he grows into the player that many expect him to be.
I think he represents a direction in which Arsenal need to move into, bringing in talented young players that will reignite the spark that the Gunners once had but have unfortunately seen disappear over the last decade.
---