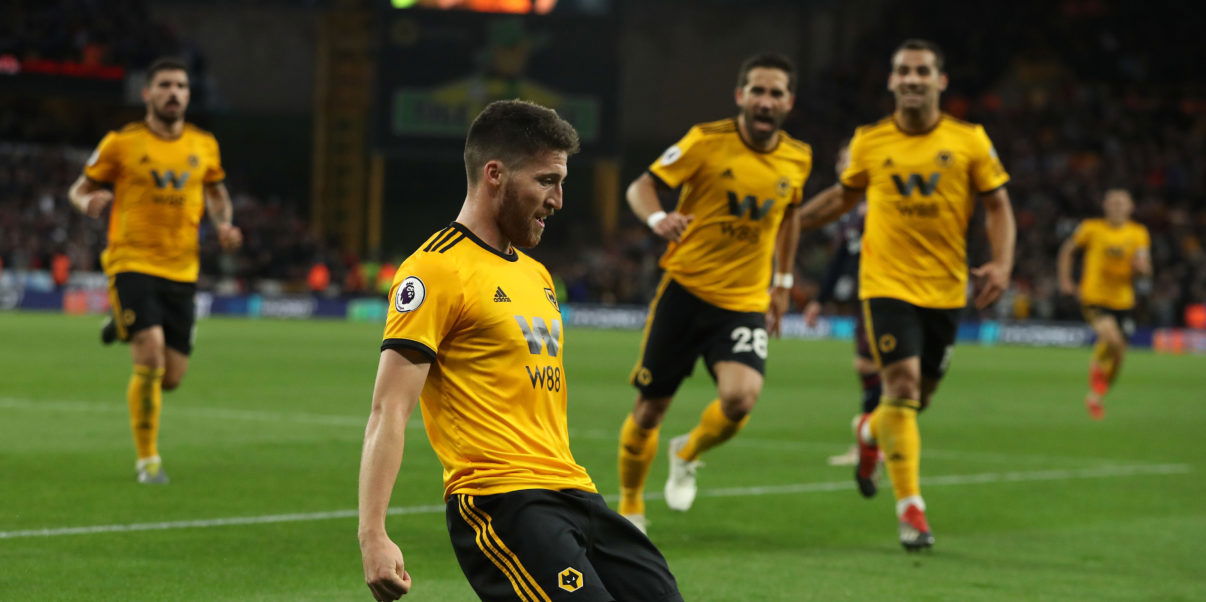 Four reasons why Arsenal lost to Wolves
And there it goes… Arsenal's hopes of finishing fourth. Unai Emery's men are now a point behind 4th-placed Chelsea, with trips to Leicester and Burnley still on their watch.
Defeat against Wolves handed them a huge blow as Chelsea salvaged a point against Burnley, but luckily, Man City got the much important win against Man United, which keeps Ole's men three points behind 4th place.
Though it was a decent performance, Arsenal's major mistake in this game was a lack of movement. As Aubameyang wasn't a part of the squad due to picking up a sinus infection, the forwards made no runs whatsoever, and Arsenal's midfielders were reluctant to play air balls. Wolves, on the other hand, capitalised on every mistake by Arsenal, and their counter-attacks were immense. Arsenal was lucky to concede only three last night.
With 11 attempts, the London side only managed one shot on target, compared to Wolves' three. The difference is, Wolves took their chances but Arsenal did not. They created nearly 11 chances, but there was no end product, which takes me to my first conclusion.
Lack of quality final passes
The fact that Unai Emery deployed four forwards against such an incredible attacking side was a sign that Arsenal won't sit back. However, it terribly backfired. Mesut Ozil, Mkhitaryan and Alex Iwobi could not provide with any quality balls for Lacazette. They were all over the place, lacking discipline on the pitch and failing to create a difference.
Wolves sat back deep, planning to hit on counter attacks, and their plans were perfectly executed. Whereas Arsenal just could not build up play through the middle or from the wings. Mkhitaryan was more involved in defensive duties than offensive, as Nuno's men broke through the wings with immense pace, and Arsenal's defenders were not a match for them.
Ozil, on the other hand, played as a no.10 last night, and though he tried to play through balls, the German was wasteful at times, which was indeed the highlight of his performance. An inefficient display by Emery's men and they suffer an away defeat, yet again.
​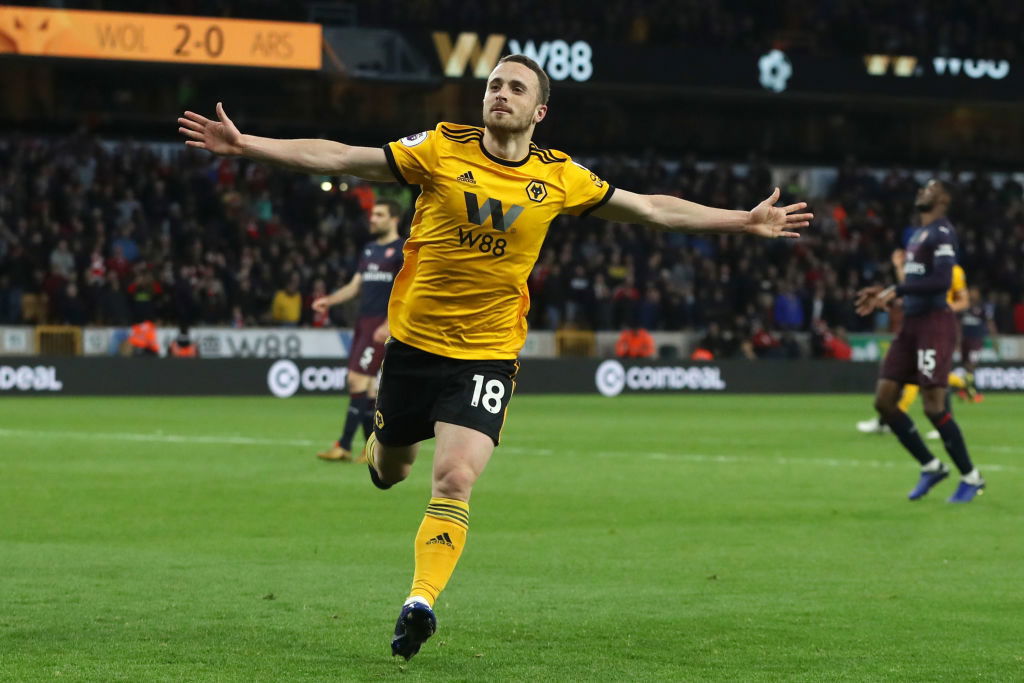 Incredible counter-attacks from Wolves!
Diego Jota is an absolute bundle of energy! His strike to make it 3-0 for Wolves was completely his brilliance, as he showed will and pace to get past Mkhitaryan as well as Sokratis, to blast a shot from his weak foot across Bernd Leno. It was brutal from Wolves, and Arsenal might have learnt ample lessons as they have two more games on the road against similar sides.
Raul Jiminez had his chances but failed to make the mark, similar to that of Lacazette's performance. But luckily for him, his teammates did the job of scoring, while Laca was left all alone. And that is exactly the difference between Arsenal's forwards and other PL teams; except Auba and Laca, Arsenal does not have goalscoring wingers, something that is much important in today's footballing world.
However, it was all about Wolves tonight. It was all back and side passing from Unai Emery's men and Nuno's side made every mistake count. They broke into attacks with immense speed through the wings and through the middle, but could only get three goals to their name.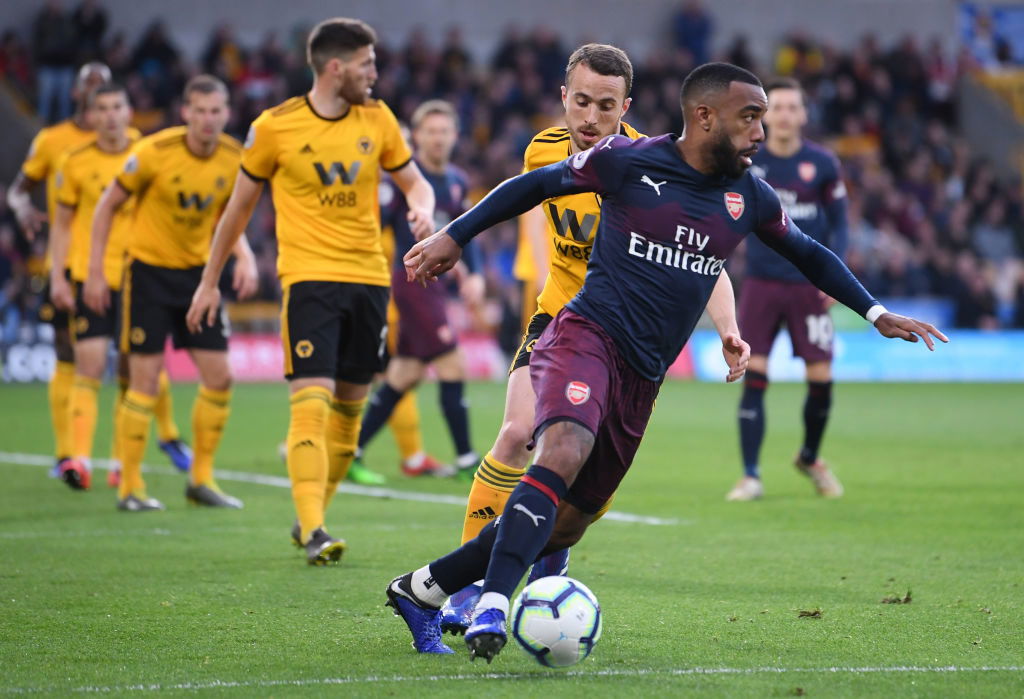 An off day for Lacazette
The onus fell upon Alexandre Lacazette to do the attacking duties as his partner-in-crime Aubameyang was not a part of the squad. But Lacazette was nowhere near to his usual self, and the 27-year-old missed two very vital chances, that could have proven to be game changers.
In the 40th minute, Laca's solo brilliance saw him ease past Bolly and Johny, but the Frenchman blasted his shot miles over the crossbar, and that could have been a change in momentum for Arsenal. Nketiah's introduction played an important part, as the youngster often troubled Willy Bolly, and he created a brilliant chance for Lacazette in the dying minutes of the game, which was yet again not put in the back of the net by Arsenal's sole striker.
Hopefully, Aubameyang is likely to return for the trip to Leicester, and it is going to be the same atmosphere at the King Power stadium like it was at Molineux last night. Lacazette and the others have to mentally be prepared for it, as Leicester are a much better attacking side than Wolves, who play to the opposition's weaknesses.
​
Arsenal incredibly missed Pierre-Emerick Aubameyang
If it was one thing Arsenal were lacking up front, it was effective movement. Lacazette is a striker who likes to drop back deep and involve in playmaking, whereas Aubameyang gets in behind the defenders, pulling them out of their position and forcing them to commit mistakes, and that was exactly what Arsenal lacked today.
Aubameyang's involvement means that the defenders have to man-mark him all the time, and the 29-year-old's best thing is that he knows to get away from his marker. His pace would've come handy for the Gunners as they struggled to get goals yesterday against a resurgent defensive side.
With 19 goals to his name, Aubameyang has been a key figure for Arsenal, and he scored in two back to back away games for Arsenal in recent weeks. He might be gutted to see his side lose, and the fact that he could not help but only watch his team lose from the sidelines gives him more reasons than ever to come up with a brilliant performance against Leicester City on Sunday.
---