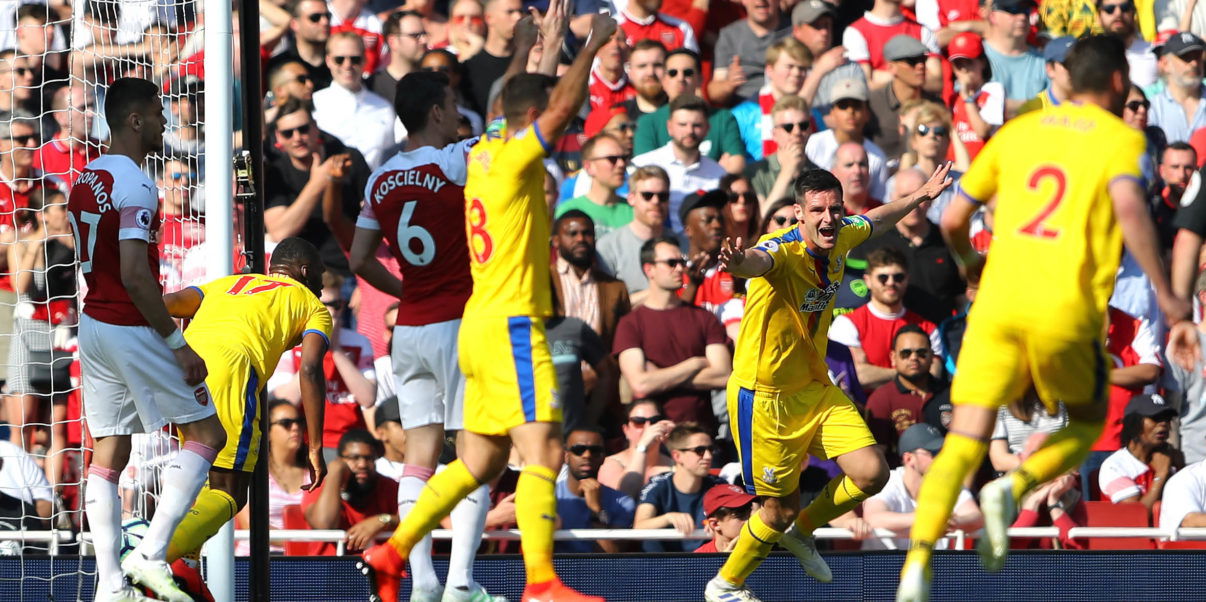 Four conclusions from Arsenal's defeat to Crystal Palace
A terrible first half for Arsenal saw them go a goal down against Roy Hodgson's men.
Though Mesut Ozil's brilliant finish cancelled out Christian Benteke's opener, Shkodran Mustafi made his usual error for the day, and Wilfried Zaha capitalised on the mistake, passing the ball past Bernd Leno to make it 2-1 for the visitors.
James McArthur struck again through a set-piece as Arsenal failed to deploy their offside traps on time, which led to the Gunners going two goals down against Crystal Palace.
Though Pierre-Emerick Aubameyang got one for the team within 10 minutes of McArthur's header, the home side fell short of goals, bottling a chance to go third on the table, two points ahead of Tottenham Hotspur.
Now, they sit in fourth, a point behind third-placed Tottenham Hotspur and two points ahead of Manchester United, who experienced humiliation at Goodison Park against Everton earlier in the day.
Unai Emery certainly got some decisions wrong, and a few players were below par yet again, costing their team three points, which could prove to be vital in the top four race. These are the four conclusions from the game.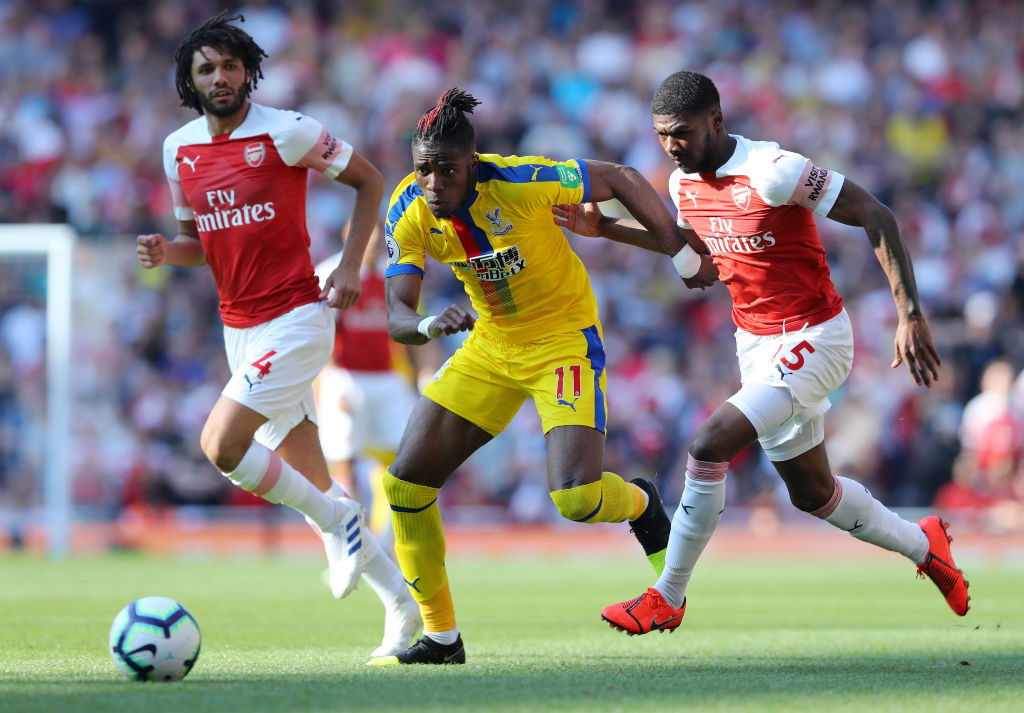 4. Arsenal deployed a very weak midfield
Unai Emery expected his side to get a win against Crystal Palace with Matteo Guendouzi and Mohamed Elneny in the middle, just like they did against Newcastle, but the fact that they were without their key defender, Sokratis, made things tougher for Arsenal and easier for the visitors.
Though the Gunners conceded two out of the three goals from set-pieces, there was zero creativity or control in the midfield. Arsenal's two key midfielders, Granit Xhaka and Lucas Torreira, were both not starting; Xhaka due to an injury and Torreira was given a bit of a break before Arsenal travel to face Wolves, and this clearly cost the home side three very vital points.
Guendouzi and Elneny do not complement each other. They lack creativity and physical strength, and the midfield duo could not break Crystal Palace's counter-attacks as efficiently as Xhaka and Torreira would have done, and Emery's decision backfired big time.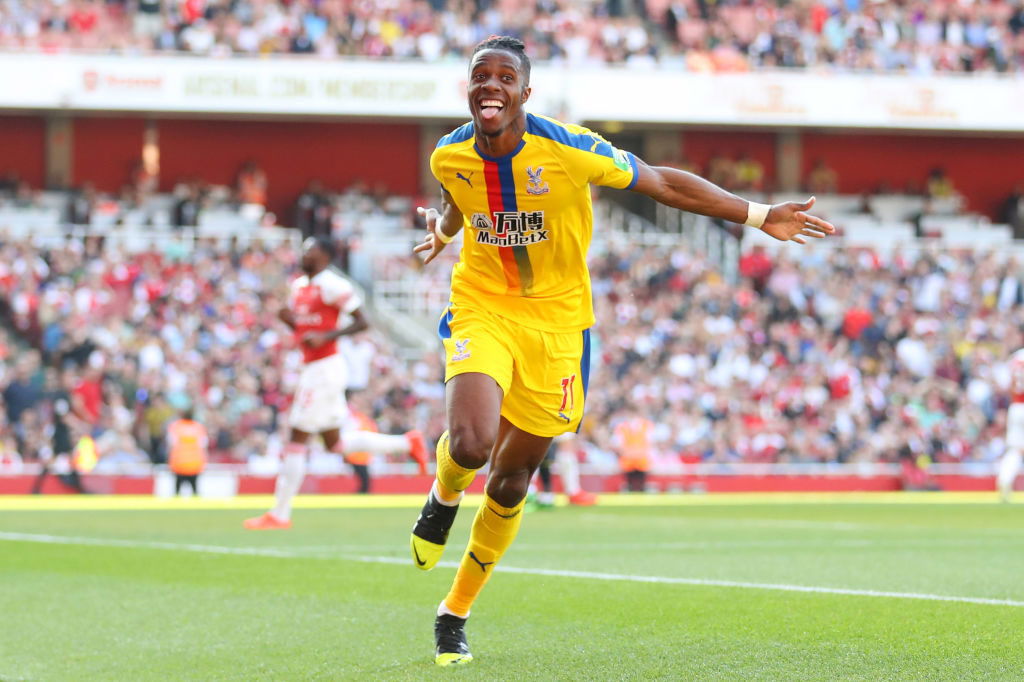 3. Crystal Palace capitalised on their chances
Arsenal's players were not on form, giving away the ball way too easily and not having the clinical edge anywhere on the pitch, to which Crystal Palace took huge advantage. The Eagles were sharp in front of the goal, as they scored two goals through set-pieces and one through a defensive error.
Roy Hodgson's men were up for the fight, as they pressed the side high in the starting minutes. As soon as they got the first goal, they sat back deep to hit on counter attacks, and Zaha often got fouls committed by Arsenal's midfield and defence.
It was an efficient performance from the Eagles, as they created more goalscoring chances than the Gunners. They also had two more shots on target than the home side, which tells us Unai Emery's men were clearly not at their best.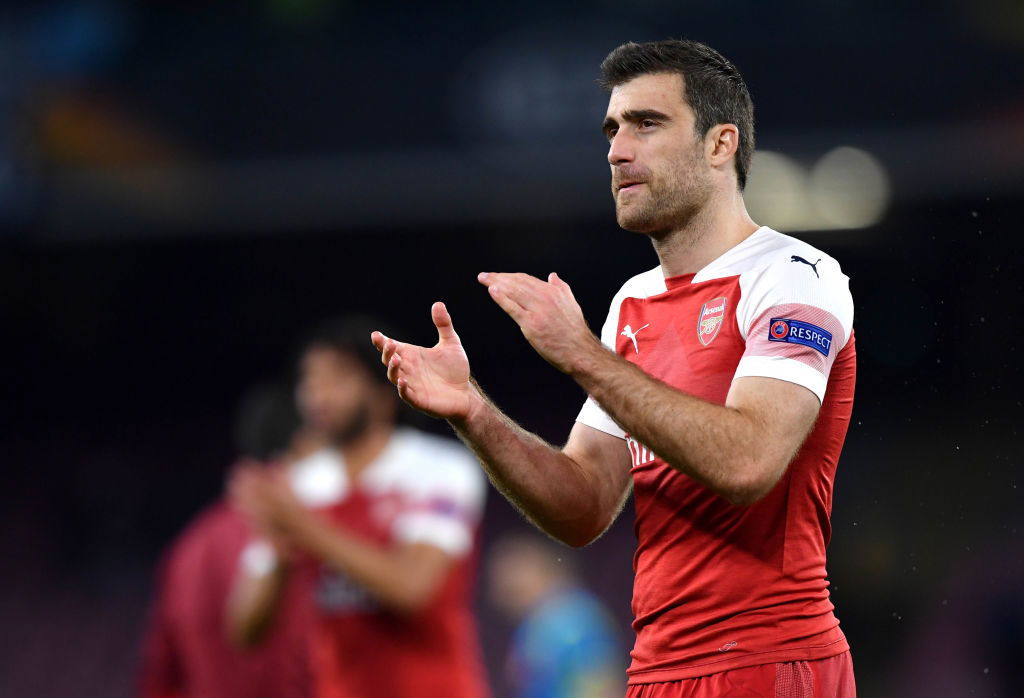 2. Arsenal missed Sokratis
It was crystal clear from the very start of the game that Arsenal lacked a tough defender who could win the aerials, make interceptions, and guide his midfielders to position themselves properly.
Captain Koscielny did his job well and the young Greek defender, Mavraponas, followed his gaffer's instructions to perfection, but Mustafi, with all his experience, yet again failed to lift up the team as he gifted Zaha a goal.
Sokratis brings more to the table than just defensive abilities. The fact that he keeps guiding and shouting at his players to get the best out of themselves helps Arsenal as a team. With his inclusion, they have conceded only once in their last seven games, in which he played every single one. The 31-year-old did not play against Palace, and Arsenal ended up conceding three in a single match.
Arsenal are now level on points with Chelsea on fourth as they squandered a chance to go third, above Tottenham. If the pair win their respective games in midweek and Arsenal lose to Wolves, it would be a massive blow to Emery's men in their dreams of Champions League football, which makes the next game a must-win.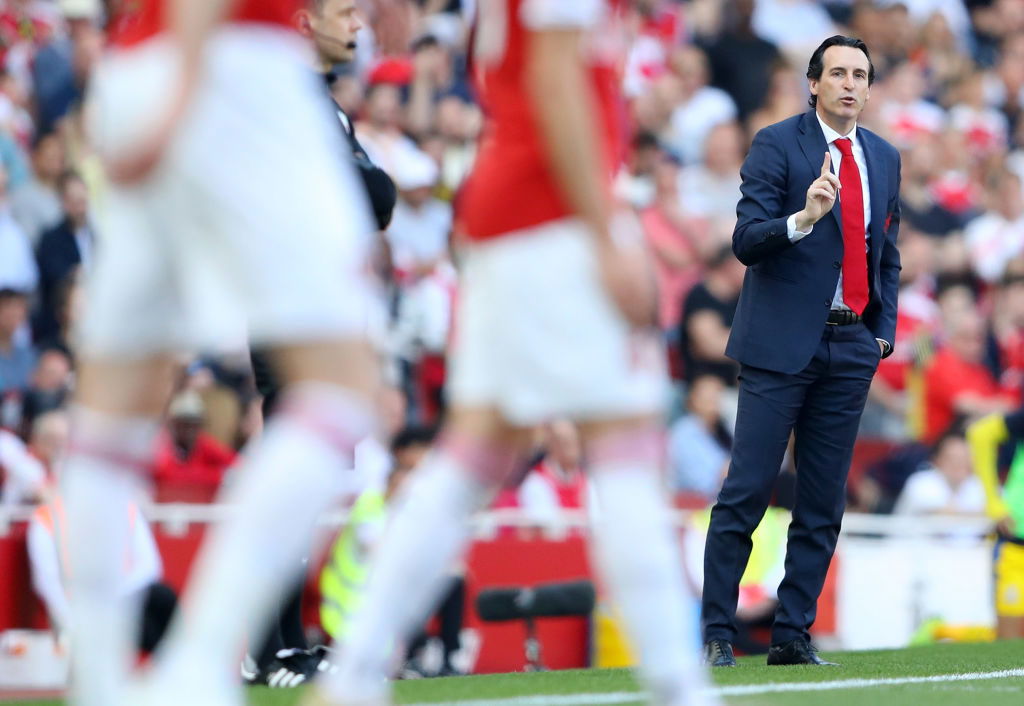 1. Unai Emery got some of his decisions wrong
Sokratis was sidelined for the game due to suspension, as he was serving his second game of the two-match ban, neither was Nacho Monreal included in the starting line up due to a tough game coming up against Wolves in midweek.
So the pressure was on Mustafi, Koscielny, and Mavropanos to hold the fort. The latter two did their jobs to perfection, but Mustafi caused his side a goal when he asked Leno to come nearly 10 yards out of his box to collect a ball, instead of clearing it the first time.
Maitland-Niles and Torreira were also given rests for the upcoming game against Wolves. Unai Emery thought he could get a win comfortably, as Arsenal were playing at home and the Aubameyang-Lacazette duo had started together. However, the players let the gaffer down, and a certain part of the blame certainly goes to Unai Emery as well. This loss makes the game against Wolves a must-win one
---